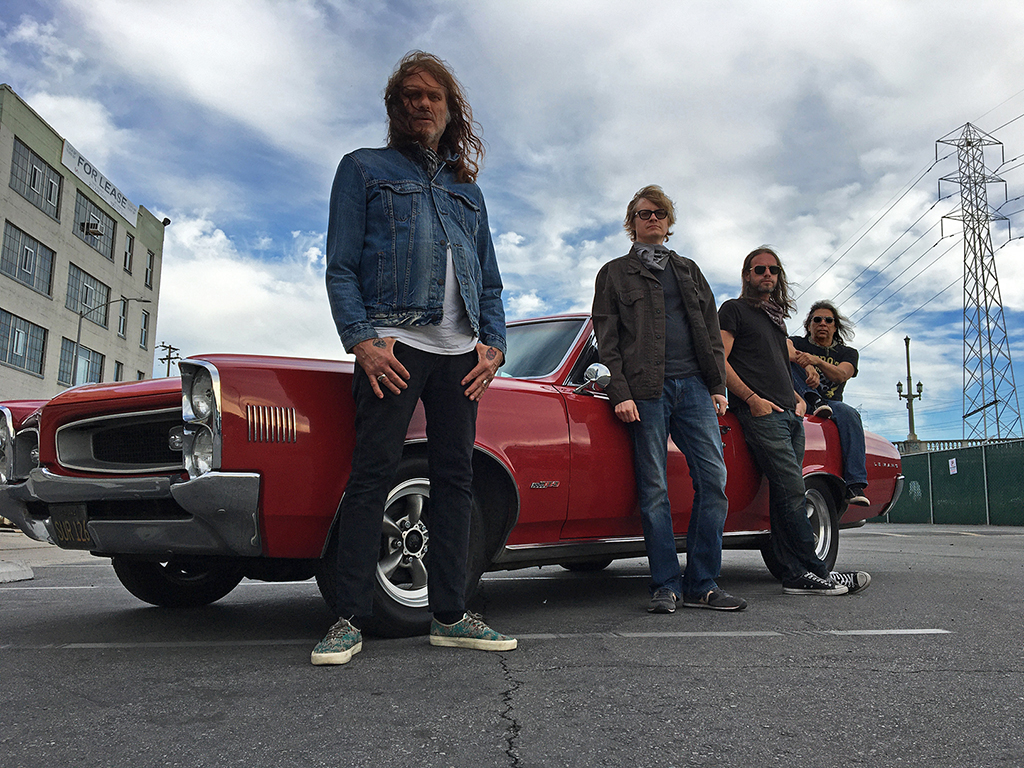 5 June 2020
Split Moon – Photo courtesy of Split Moon
Los Angeles-based band Split Moon have released an 11-minute lo-fi psych-rock freakout jam as a free download via Bandcamp.
There is no cost to download the track, but listeners can choose to make a donation that will be passed on to the NAACP Legal Defense Fund.
Bandcamp is waiving their fees today, Friday, June 5th, to help artists and labels impacted by COVID-19. Artists and labels are offering donations, special merch, and more, with most of them donating their share to organizations in support of racial justice and change.
Split Moon unearthed their improvised piece while combing through hours of rehearsal recordings. It was originally part of a much longer jam session, but the existing track is the only part that made it onto tape (or in this case, iPhone).
In contrast to the dreamy shoegaze of their previous releases, "Motor City Superjam" finds the band in full Stooges/MC5 fuzz-rock mode – with a bit of Hawkwind and early Floyd cosmic slop thrown in the mix. It is the first recording to feature the band's current lineup of Mark Starr, David Paolucci, Ryan Orvis, and Tom Hernandez.
Split Moon has been in the studio writing and recording new material since the mandatory shutdown. Their debut full-length album, Slow Satellite, came out just as venues started closing down in March, with the record release show at Permanent Records Roadhouse being one of the last shows held in Los Angeles to date.