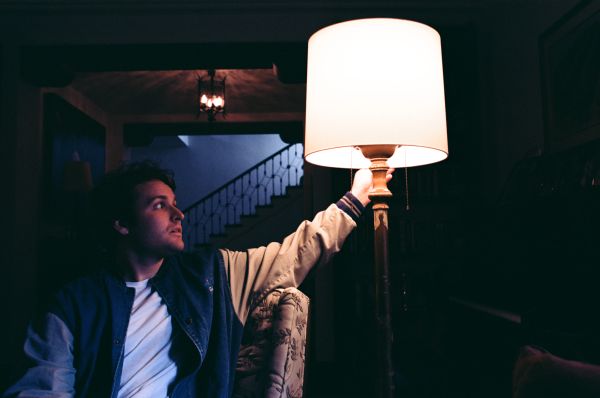 15 October 2020
Henry Hall – Photo Credit: Grace Gregory
Engaging singer-songwriter Henry Hall is making a name for himself in the music world for his wry and melodic alt-pop creations that are winsome and grounded at the same time. Hall will be releasing his debut album, Neato, on October 16th.
Hall is the son of Julia Louis-Dreyfus, and while the family lineage of wit and humor flows through his music. he's garnered attention and praise on his own merits.
Featuring his captivating falsetto paired with his idiosyncratic lyrics, Hall's music is self-deprecating, charming, and soulful. Underneath Hall's humorous language and moving melodies are alluring guitar and synthesizer textures, which complement his tuneful vocal harmonies in a way that evokes Grizzly Bear and Mac DeMarco.
Hall co-produced his upcoming full length with Dylan Bostick of Heavy Duty (Ariel Rechtshaid's company) in Los Angeles, which follows 2019's Questions, Comments Concerns EP.
After graduating from Wesleyan University in 2014, Hall moved to New York City to play live shows and craft My Friends Don't Like Me, his 2016 EP release. He garnered attention online and eventually landed a placement on the Judd Apatow-produced Netflix series, Love. His subsequent single, "Talk," amassed over 1 million streams on Spotify in 2018. Hall also soundtracked a Casey Neistat YouTube video that has over 10 million views.
Big Takeover is deeply pleased to host the premiere of the enjoyably quirky music video for his amusing single "13 Besties,"
As the title implies, Hall has not only one best friend, but a whopping 13 of them, and he runs through his BFF list in an endearingly aw-shucks manner (and sweeping falsetto delivery!), with no one left out of the friendship mix.
But, shhh… Don't tell 'em that (s)he isn't the only one… or some friendships may end up on the rocks!
The music video is just as fresh 'n' fun, featuring Hall performing the song in a woodsy clearing. What would usually be a straightforward performance video gets the 'camera-magic' treatment, with Hall shown in quadruplicate, all within the same shot – emoting to the lens, but also playing guitar, bass, and drums.
Facebook
Twitter
Instagram
Spotify