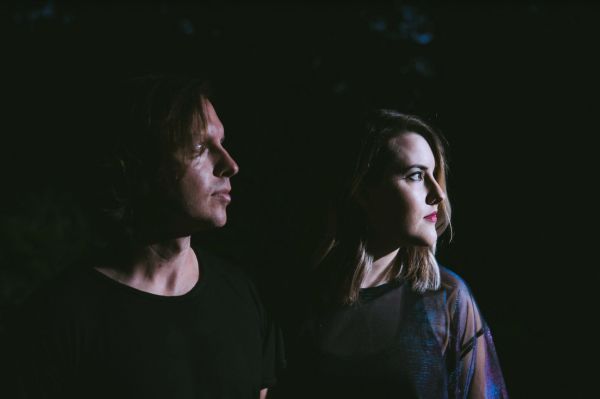 23 January 2020
Starover Blue – Photo courtesy of Starover Blue
Portland, OR-based dream-pop band Starover Blue recently released their second album, Ordinary Magic, late last year and kicked off this new year with a January 16th headlining show at Holocene. They've released two singles off the LP, "Parlor Trick" and "A B Y."
Ordinary Magic is a synth-saturated opus that draws from classical music, dream-pop, and folk, as well as sci-fi and dystopian fiction. The track "A B Y" showcases the band's textural experimentation and subtle use of odd meters.
The reception to Ordinary Magic has been positive, with comparisons drawn to classic dream-pop of the '80s and '90s. The album is the follow-up to the Starover Blue's 2016 debut, Spacegeist and the 2017 EP, Moneystealer.
Founding members Kendall Sallay and Dirk Milotz began their musical partnership in 2007 in the San Jose State University music department. Live, the band pulls from a multi-faceted discography, appealing to fans of acts such as Cocteau Twins, Wye Oak, Beach House, The Joy Formidable, Low Roar, and The Antlers.
The duo have also become a five-piece band once again, with the debut of new lead guitarist Jared Kauk at the Holocene gig.
The Big Takeover is pleased to host the premiere of the alluring performance video for "A B Y," with its unhurried visuals mirroring the drifting and dreamy unwinding of the song.
James Alton is at the drum kit, beating out the staccato, but rhythmic heart of the track, while Sallay, with her sweetly wistful vocals, sashays and twirls in time to the tune. They're bathed in a soft luminescence of blue, rose, and violet hues, with a smattering of VHS tape static materializing now and then.
Starover Blue comment on the making of the video, revealing, "We used a mix of modern and vintage analog synths to symbolize the song's theme of infinite realities and possibilities. The track was built around the strange, bending tones of the lead line, and the lyrical imagery is rooted in our love of '90s sci-fi. We wanted it to feel like something you'd hear as you walked into a bar on a new planet."
"This is our second home-produced shoot, filmed with a VHS emulator inside the old Ford building gallery in Portland. We were inspired by the look of Bauhaus' video for "Bela Lugosi's Dead" and just ran with the tools we had available. We self-produce all of our records and wanted to try our hand at bringing the visuals to life as well."
Ordinary Magic on Spotify
Ordinary Magic on Apple Music
Ordinary Magic on Bandcamp
Website
Facebook
Twitter
Instagram