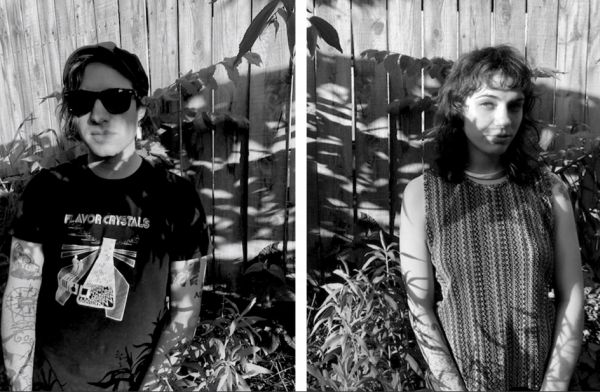 15 July 2019
The Cult of Lip – Photo courtesy of The Cult of Lip
Minneapolis-located psychwave/shoegaze duo The Cult of Lip are getting buzz from the likes of KEXP and will be playing the latest installment of Kalamashoegazer this August. The pair of Ronnie Lee and Hannah Porter have already performed at Seagaze in Seattle earlier this year to great acclaim.
The Cult of Lip's latest two EPs, the captivating Sleep Receiver and Your Feedback, are currently out in cassette format and digitally, and will also be released on vinyl for the first time on August 1st via Minneapolis-based record label MPLS LTD, as one 12" LP.
To mark the arrival of these reissues, the band has filmed a video for the compelling "A Glow", the first single off Sleep Receiver. The Big Takeover is mighty delighted to host the premiere of this visually psych-tinged video.
Sleep Receiver was recorded on 2-inch tape and mixed by Kevin Dixon (Brief Candles, Blue Unit) at Humdrum Studios in Milwaukee. Like that EP, the video for "A Glow" was recorded straight to tape. The band shot the video in their home studio and edited it down digitally, creating a dreamy, and at times jarring, aesthetic.
The song itself is a driving and distorted collision of post-punk noise and shoegaze fuzz intermingled with a catchy pop sensibility. The Cult of Lip has an affinity for pedal effects, often using them as a main element in songwriting, and "A Glow" is the perfect showcase of the band's approach and how it helps mold their sound.
The hazy-dazed video accompaniment is a continuation of this approach, combining otherwise commonplace images and staging with lighting and effects to transport the listener into a dreamlike state.
Website
Facebook
Twitter
Instagram
Bandcamp