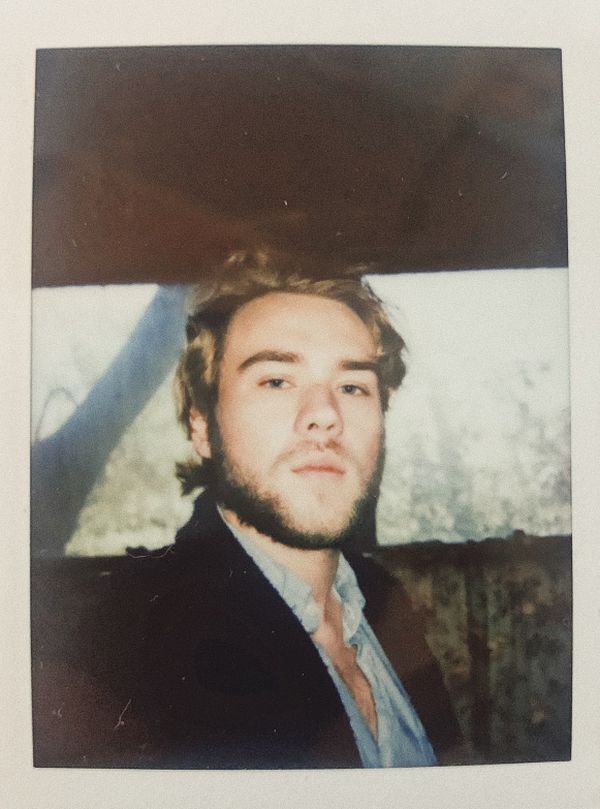 8 February 2021
William Harries Graham – Photo courtesy of William Harries Graham
Drawing comparisons with the likes of Bon Iver and Sufjan Stevens, singer-songwriter William Harries Graham pushes the indie genre and expressions of emotion with his new EP entitled St. Claire.
The son of Austin Music Hall of Famer Jon Dee Graham, William has been writing and performing since a young age and already has two LPs under his belt.
St Claire was primarily recorded at the Bubble in Austin and was co-produced by William and Frenchie Smith.
Largely recording using a single condenser mic in the center of the main tracking room, the EP feels like William is talking directly and intimately with the listener. Yet the record also features a half-dozen of seasoned musicians: David Goodrich, Chris Searles, Mike Meadows, Cameron Riggs, Johnny Goudie, and Einar Pedersen.
William has performed as an official SXSW artist, headlined Kerrville Folk Festival, and opened for bands such as Arcade Fire, Will Johnson, Matthew Ryan, and Alejandro Escovedo.
His first gig was at 6 years old at the Austin Music Awards when Margaret Moser invited him to play a song he'd written that several bands have covered called "Rock n Roll in the Street" to a crowd of over 1,000 people.
There's a reflective quality to his songs, something more nuanced and thoughtful than might be expected; there's space for the songs to breathe, no urgency even when the guitars are always poised to push on."
Music critic Tim Stegall noted William's "protean talent," and Rolling Stone hailed William as the future of Austin music after a performance at ACL Live/Moody Theater for the United Sounds of Austin.
Big Takeover is pleased to host the premiere of the music video for the reflective number "Aaron."
The hazily captivating video clip mirrors the hypnotically ruminative vibe of the song, as images of the dying day and shadowy night pass by the eye, seen as arid desert landscapes under a setting sun and the fluorescent glow of gas station signs under the cover of darkness.
As William's whispery vocals float over the subdued, yet restless instrumentation, a hand is seen penning lines into a journal as a mysterious motorcyclist takes a break from his journey… only to continue on his drive, and until he's written his fill.
The the end of the video he tears off pages of his text and sets them alight under the encroaching night…
William reveals more details, explaining "When I was writing this EP I was grappling with a lot of questions about love of all kinds and the feelings that arose from those questions. I tend not to know what it is I'm really writing about during the process and so a lot of these realizations came over the period of time since writing and recording."
""Aaron" was one of the final songs written for the project and as a result is the concluding thought of these questions of love. It is essentially the result of me processing these concepts. The song is also markedly different from not only the rest of the EP, but from everything that I have previously done."
"In ending the EP with this song, I wanted to leave a door open for whatever is to some next musically. The recording process for this whole EP was really organic and natural. My desire behind recording this EP was to make music with the people I love."