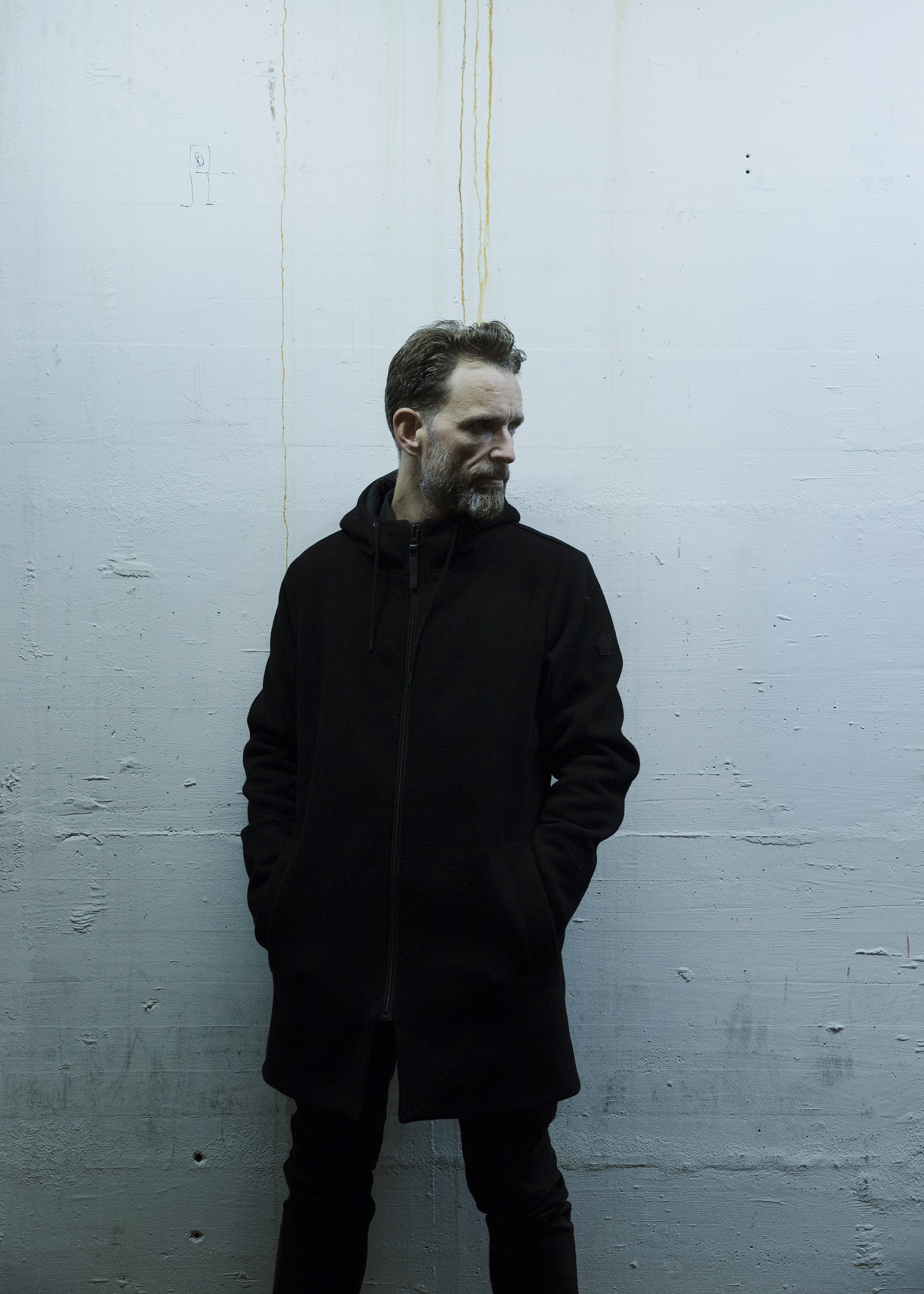 5 August 2022
Photo Credit: Daniel Sutter
'Celebration of the error' might be an apposite way of describing the work of Swiss sound artist & musician Simon Grab. Harnessing an indeterminate matrix of electronic feedback, Grab – the co-founder of ganzerplatz soundstudios (est. 1996) – finds in his music a remarkable, vertiginous sense of balance amidst severe, torrential volatility. Guided by an enduring punk attitude, and informed by ideas of malfunction, reduction and improvisation, his work is recorded live and is often rooted in dub and noise. Grab divides this personal activity with his professional engagements as a composer and sound artist, producing music & sound design for feature films, documentaries, theatre, and radio.
His recent material has been defined by high-yielding collaborations, firstly with Togolese rapper Yao Bobby and Dhangsha, in the form of their renowned 2019 release 'Diamonds', and lately with experimental musician and sociologist Francesco Giudici on this year's '[No] Surrender', a work of distorted electronics and guitar drones charged with themes of social injustice and corrupt systems of power.
With his latest release, 'Anthropocene Panic / Remixes', Grab presents the apocalyptic electronics of the 2020 release 'Anthropocene Panic' reimagined and remixed by a host of heavy friends and collaborators. There are continuous, longform mixes, of the original album by DJ Marcelle / Another Nice Mess, and of the remixes by Ink!, the co-founder of Swiss experimental label -OUS (a regular home for Grab's work). Additionally, there are the individual
remixes themselves, which include reworks by the likes of Ossia, Bit-Tuner, Dhangsha, Luke Lund, Mike Hamerski & more. Uniquely presented and echoing the sounds and themes explored on the original album, this release offers a striking entry point into the searing, unsettling depiction of downfall that Grab captures with the 'Anthropocene Panic' material. Here, Mike Hamerski (Ishma, Kilim Mosh) provides a visual reimagining of 'Acid Reflux' from the 'Anthropocene Panic / Remixes' collection, a hallucinatory DIY collage of plundered archival footage and dialogue which parallels the defective rhythms of the remix perfectly. In fact, the video is in itself a celebration of errors, as revealed by this correspondence between Mike Hamerski and Simon Grab detailing the backstory of the video's production:
Mike: Did you actually ever ask me to make a video?
Simon: You usually do whatever the hell you want to, but I can't really remember.
Mike: Oh no, you wanted vocals! I was supposed to record vocals. I didn't know where to start so I thought I'll start making a video and the words will come…And then I found all these LSD docs from the 60s and 70s and so I was like 'Problem solved!'.
For now, sit back and enjoy the (bad) trip, courtesy of Grab, Hamerski & co…
Simon Grab
Web
Web
Bandcamp
Soundcloud
Instagram
Facebook
Twitter
YouTube
Mike Hamerski
YouTube
Soundcloud
Instagram
Bandcamp