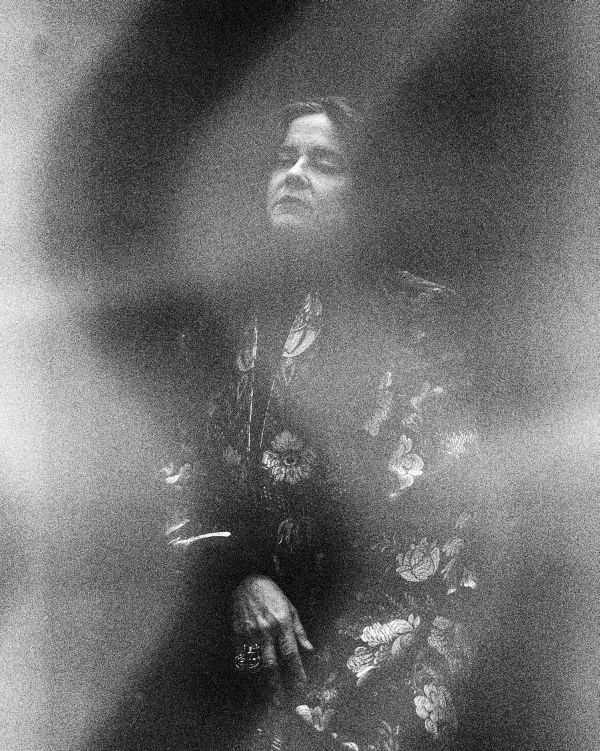 11 December 2020
Lara Taubman – Photo Credit: Anthony Jamari Thomas
Singer/songwriter Lara Taubman is based out of New York City (by way of Virginia), but she traveled to the wilds of Wolfe Island in Canada to record her latest album, Revelation, which came out earlier this year.
Taubman's clear and unvarnished vocals and thoughtful lyrics and delivery are signatures of her unassuming, yet absorbing folk and Americana music styles.
Revelation was created at the recording studio Wolfe Island Records that was once a post office. The rustic environment so enchanted Taubman that she bought a farm in the region.
The natural world and relationship connections come to life in her music, as evidenced by the song "Akureyri" from Revelation.
Big Takeover is pleased to host the cinematic video that accompanies the number.
The black and white-filmed video features the back-in-time shoreline of Wolfe Island and spotlights a woman carrying a model ship in her arms as she scans the horizon.
Throughout the video Taubman is shown sitting in a chair in an old barn, playing her acoustic guitar and singing.
Meanwhile the woman cradling the ship leaves her post by the sea and wanders down a long dirt road and through the countryside, but eventually returns to the receding waters of the coast, focused deeply on her loss, or possibly deeply in her hope…
Taubman shares her thoughts on the new video, revealing, ""Akureyri," from my debut album, Revelation was filmed despite the limited access to travel and creative resources of 2020. Thanks to the insightful, creative vision of award-winning filmmaker Sean Michael Turrell (Toronto, Canada), the video was shot on Wolfe Island, Canada where I am currently in residence at my home waiting out this time before I return to New York City, also my home."
"Sean was inspired to shoot in the hundred year-old barn that sits on my property, once a farm for many years. For me, it was critical that water and ships, boats be in the imagery throughout the video which was fortuitously easy to shoot as Wolfe Island sits on a body of water in a climate that is cool to freezing for most of the year."
"It is reminiscent of the ancient port town in Iceland whose name Akureyri inspired my song which is about a lovelorn, crazed woman awaiting a lover who will never return from the sea."
Website
Facebook
Twitter
Instagram