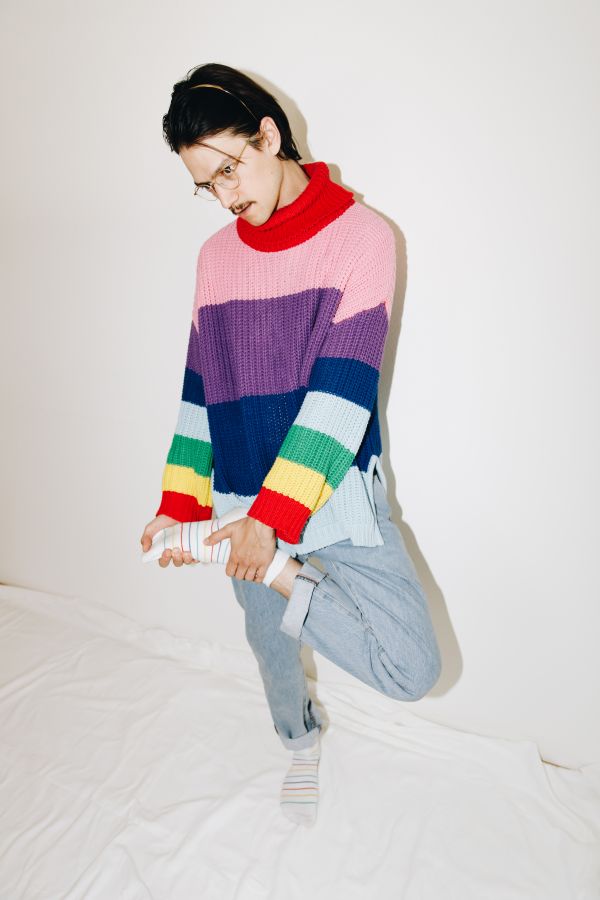 5 October 2020
Long Tall Jefferson – Photo Credit: Ella Mettler
Long Tall Jefferson (really name Simon Borer) has been a staple of the European indie music/folk circuit for a while. Over the years, he's delivered a steady string of solid full-length releases, conceptually exploring a similar territory to movies in the mumblecore/quirky genre. His songs are extremely personal and heartfelt, but also glazed with some pretty sweet sarcasm.
In light of his forthcoming album titled Cloud Folk (the third one to his name), Mr. Jefferson got together with some friends to play a live version of "Better Man," his latest single off the LP. Big Takeover is pleased to host the premiere of this engaging performance video.
Long Tall Jefferson (vocals, acoustic guitar) is joined by Franziska Staubli on electric guitar and backing vocals and Laura Schenk on keyboards and backing vocals. They're playing in what looks to be an unfinished warehouse basement, but they rigged up their performance area as a compact square with curtains of shimmering silver with a sparkling blue sheen that imbues a dreamy mood to the proceedings.
The song flows like a shimmering brook of melancholy, giving a preview of the possibilities of fusing acoustic folk with cloud aesthetics. There is an enticing trace of warm, Southern twang to this piece, and although it shouldn't, it mixes perfectly with the subtle auto-tune on the vocals.
Cloud Folk will be released on November 20th via Swiss record label/collective Red Brick Chapel.