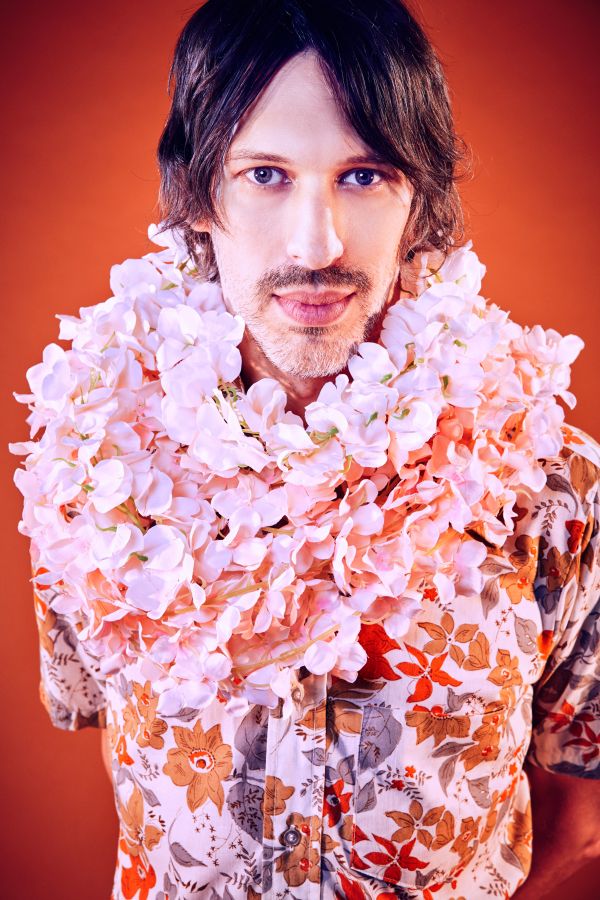 19 October 2018
John Brodeur of Bird Streets – Photo Credit: Anna Azarov
East Coast meets West Coast with New York-based musician John Brodeur teaming up with Los Angeles-located musician and producer Jason Falkner (Beck, Jellyfish) for the delightful power-pop project Bird Streets. Their collaborative self-titled debut album, which includes guests Miranda Lee Richards and Luther Russell, took flight this past August via Omnivore Recordings.
In need of a creative rebirth after years on the music industry margins, Brodeur reached out to his friend, the producer and multi-instrumentalist Jason Falkner, to suggest they record together. The album yielded by this pairing is both fresh and familiar — a dynamic collection of introspective indie rock and power-pop that draws liberally on the music of decades past without being bluntly nostalgic, with Brodeur's voice like an old friend you're meeting for the first time.
Bird Streets will be performing at the Mercury Lounge on October 30th.
The Big Takeover is excited to premiere the video for "Betting On The Sun", an extremely melodic and harmonic slice of classic power-pop from the album.
Brodeur explains the storyline details of the engaging video, stating, ""Betting On The Sun" is a song about isolation. Endless late nights spent retreating into the dark recesses of one's own psyche, hoping that tomorrow will be the day you break free, but knowing you'll be sucked back into the vortex of shame and self-abuse. Real shiny happy people stuff. The video was directed by David Doobinin, who also did the clip for "Direction." Dave pitched it as a Beach Blanket Bingo-style throwback, while I imagined something more apocalyptic. I think we met in the middle. We shot at a studio in Chelsea, and under the midday sun in Breezy Point, Queens. The frolickers are mostly friends I met while working as a background actor in New York. They were directed to look like they were having the best time ever, while it was my job to do anything but. Pro tip: If you ever want to get some interesting looks from a bunch of strangers, try showing up to the beach in a business suit. Works like a charm."
Over a career that's spanned nearly 20 years, Brodeur has independently produced and released several solo albums, including 2013's Little Hopes; fronted rock trios the Suggestions and Maggie Mayday; and worked as a touring and studio musician for scores of acts, including the Morning After Girls, Freedy Johnston, and White Hills.
Website
Facebook
Twitter
Instagram
YouTube
SoundCloud
Spotify
comments powered by