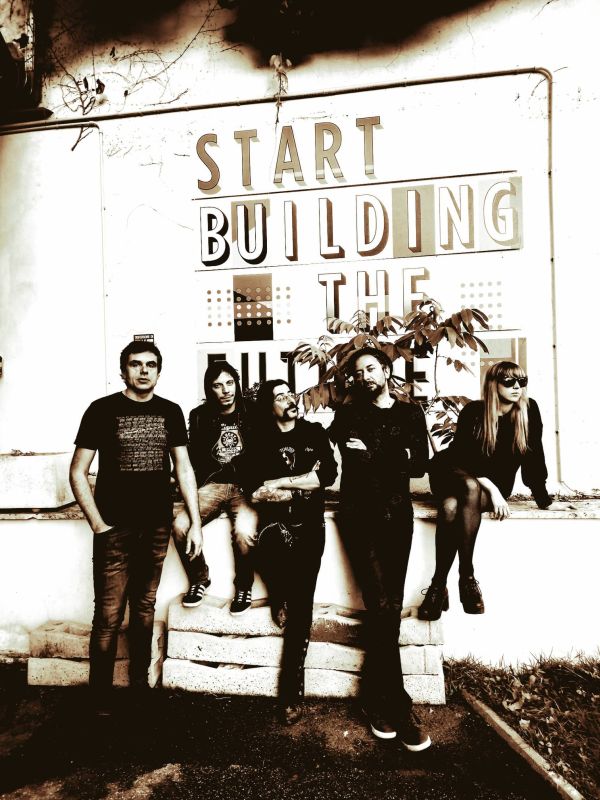 18 May 2020
We Melt Chocolate – Photo
Born in Florence, Italy in 2014, We Melt Chocolate is noisy to lilting shoegaze band made up of a bunch of friends who have been active for years in the local music scene (Interzone, Evanicetrip, Scum, Smell of Trees, Shades of Blue). They are aware of their My Bloody Valentine sonic heritage, but also nod to bands like Lush and the Sugarcubes.
We Melt Chocolate have released one demo, an EP, this is their debut self-titled album, which came out in 2019 via Annibale Records, the label founded by Luca and Mattia of the acclaimed psychedelic band Go!Zilla.
The album was recorded with Gabriele Doria and mixed by Matteo Magrini in Florence and mastered by Karl Skivington (member of Spotlight Kid, his mastering credits include bands like Secret Shine, Seasurfer, Is Bliss, Deep Cut, Pinkshinyultrablast and many others).
We Melt Chocoalte have opened for various internationally renowned bands such as The Shivas, Holy Wave, The Asteroid No.4, The Underground Youth, His Clancyness, and Your 33 Black Angels.
Big Takeover is stoked to host the premiere of the video for "Blue Hair Girl," a drifting, driving and dazed track off the album.
In the video clip, close-up images of the band performing (tight shots of picked guitar fronts, sticks hitting drum skins, and partial faces singing) are interspersed with visions of a fluorescent blue-haired girl amid a bevy of hazily filmed kaleidoscopic shots. A young woman lounges in her easy chair, reading a book and then dozing off, daydreaming of a blue-hair girl who roams the riverside… or maybe she's reflecting upon herself?..
Vocalist Vanessa Billi comments about the song's meaning, explaining, "The search for the blue hair girl; the search for the impossible that yet you can touch if you look beyond your mind. Blue hair girl stands for what slides between earth and sky. The song, born during rehearsals as usual from the mix of our lives, had a few versions of the lead vocals melody, then the final one came while I was in Japan."
Bandcamp
Facebook
Twitter
Instagram