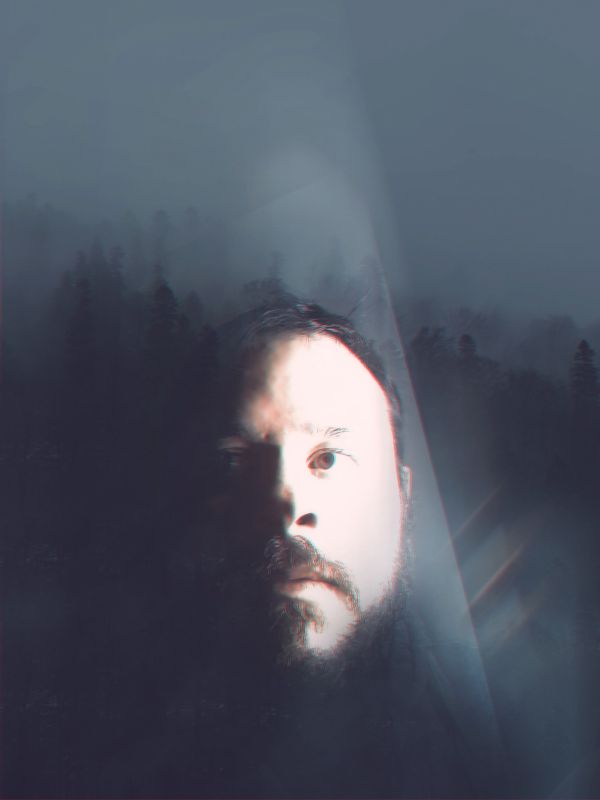 14 August 2019
Phantoms vs Fire – Photo courtesy of Thiago Desent
One-man-band Phantoms vs Fire, the brainchild of Brazilian musician Thiago Desant, has previously appeared on The Big Takeover a couple of times. While the record WLDLFE, which was released earlier this year, was fully into dreamy synthwave, Phantoms vs Fire's latest album My Mind As Your Amusement Park treads new sonic ground, leaving behind the driven beats and shiny synth sounds to explore the darker realms of ambient music.
My Mind As Your Amusement Park, which was released on July 26th via Blackjack Illuminist Records, is like a collage of impressionistic sonic paintings that carries memories, dreams, and even nightmares with them; like a theme park ride inside one's mind; a place where you can watch and re-watch scenes of new and old, odd, and unforgettable moments of someone else's life.
The Big Takeover is pleased to host the premiere of the wandering, natural world-set video for "Broken Innocence", a dreamy, but suspenseful track off the album. All the footage you can see in the atmospheric and tropical video was shot by Desant on and near the beach of the town he moved to some months ago.
Although the images are sunny and may appear like being on vacation, in combination with the music it creates a slightly menacing atmosphere. Desant dives deeply into the backstory of "Broken Innocence", the song and the video:
"I keep thinking about why I make music, and I think that I want it to be a sensory experience more than anything. I guess that's why I like field recordings so much. I love to think that nature can interact with my music. I imagine someone walking by the beach or sitting by the pool while listening to my music and not knowing which sounds are coming from a track and which ones are coming from the environment. "What was that sound? Did that plant just make that? "It's an added element of fantasy that needs the imagination of the listener, a different way for someone to interpret what a song is about without the help of lyrics."
"The song "Broken Innocence", just like My Mind As Your Amusement Park as a whole, is about memories of lost love, a love that was supposed to happen, or a love that was interrupted abruptly. It's like feeling that it doesn't hurt anymore, but it doesn't matter what you do it's still there, in your mind when you wake up."
"So, as a nature lover, I always associate nature with good things, good memories, that's why I wanted to make a video for "Broken Innocence" that represented just that. It's like remembering all the times you went for a walk with a loved one who isn't with you anymore. So you look at the trees, so alive, breathing, leaves flowing with the wind right in front of you. You feel the joy of thinking that the world is pure and beautiful and innocent until you see a dead bird, or you hit a rotten fruit with the tip of your shoe, and suddenly you're reminded that things don't last forever."
"As I also enjoy getting out there with any camera I can get my hands on and just photograph or video everything I come across, after moving to this town in southern Brazil where it gets semi-deserted during three quarters of the year because tourism is the only significant portion of the economy — so people only come back in the summer — it just became easier for me to go out and photograph and film a lot without worrying that I might get run over by a car if I cross the street without looking, or that some people will get annoyed thinking that I'm photographing them."
"The idea behind the song and its video was for them to be like the last good memories of a person, the last time they looked at the sky, touched the trees, heard the birds singing, smelled the brine rising in a wave, tasted a fruit. The whole album is about memories of things that happened and also that didn't happen. Memories of a life we thought we could, someday, live."
Order My Mind As Your Amusement Park at Bandcamp