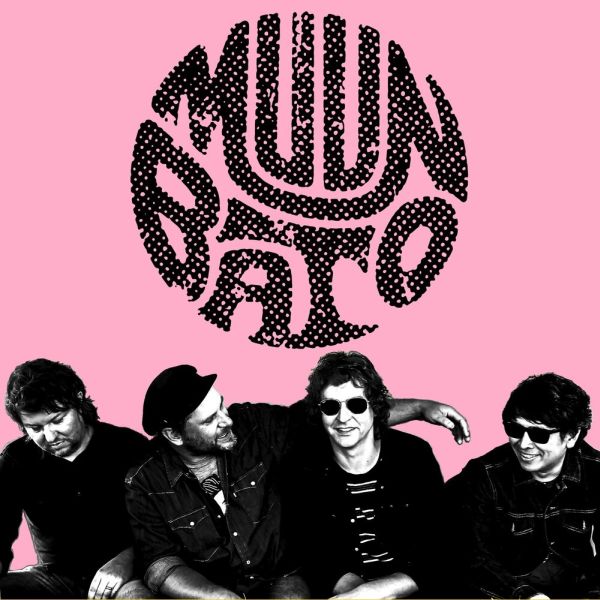 24 December 2019
Muun Bato – Photo Credit: Casey Barry Jackson
Minneapolis-based Muun Bato (pronounced: moon-bah-toe) delivers a sound packed full of melodic and trippy pop-rock sonics that are inherently bright and colorful, yet at times dark and moody.
The band materialized in the summer of 2018 when Joe Werner (First Communion Afterparty, Driftwood Pyre, Bridge Club) and Andy Iwanin (Basement Apartment) were rehearsing for a one-time collaboration show in Minneapolis. The improvised guitar and drums could well have been finished songs. This perfect chemistry sprouted an insatiable appetite to write songs together.
With a handful of new creations, Muun Bato asked Vince Caro (Flavor Crystals, Basement Apartment) to record and mix it all. Vince is a master of manipulating sound, acting as both a creator and accompaniment to tapping the psychedelic frequency. Timothy S Ritter (Basement Apartment, Astronaut Wife) was recruited to hold down the low-end bass groove that shapes Muun Bato's celestial backbone. Tim also formed brilliant layers of synthesized sound that were injected into the recordings.
Muun Bato's self-titled debut album was released this past October 15th on transparent orange vinyl, along with digital downloads via the usual streaming services. The LP was mastered by the late, great Ed Ackerson of Flowers Studio,
The Big Takeover is pleased to host the premiere of the video for "Catacomb Cady,", a hazy and psychedelic track off of their debut. The video was filmed, directed, and edited by Liam Altman Watkins and features the band performing intercut with iridescently vivid to bleached-out images that swirl and whirl around. The visuals are appropriately trippy for the wandering and reflective song.
A 2020 West Coast tour is in the planning stages with dates to be released after the new year. A second album is already in process, and expected to be released in 2020.
Since performing their first show in January of this year, Muun Bato has opened for such acts as; Mystic Braves, Bitches of the Sun, La Cerca, Triptides, Flaural, and Run Westy Run.
Their next show is scheduled for January 25th in the Mainroom at First Avenue in Minneapolis, MN.
Website
Bandcamp
Facebook
Instagram
Spotify
iTunes