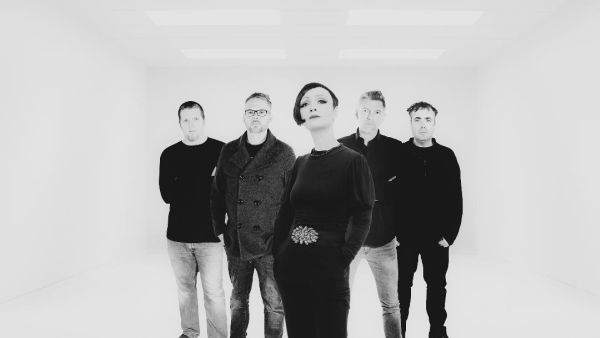 20 February 2020
Loveblind – Photo courtesy of Loveblind
Shoegaze supergroup Loveblind will be releasing their debut album, Sleeping Visions, on March 27th via Saint Marie Records. The band's first release, an early mix of "Sleeping Visions," was featured on a Static Waves compilation released by Saint Marie in 2018.
Loveblind was founded by Wyatt Parkins, the owner of Saint Marie, and it's currently running as a five-piece. Joshua Garman of Florida's Crash City Saints joined early on, and more recently the line-up had filled out with the addition of Dorian Electrique and Mikel Wegener, both previously from German band Seasurfer, and Neil Burkdoll who is currently also in Whimsical.
Fans of soaring and scintillating Cocteau Twins-esque dream pop and shoegaze be sure to take note. Sleeping Visions is essential listening.
Talking about the origins of Loveblind and creation of the LP, Parkins comments, "The vision of the band from the beginning was to take all of our musical influences and mesh them together to create something new and unique. I believe that vision was accomplished as much as reasonably possible. Neil, Josh, and I all play guitar on most tracks, as well as synth and drums on various tracks. Mikel plays bass on all the tracks and drums on one. Dorian had her hands full with lyrics and vocals."
The Big Takeover is delighted to host the video for the moodily brooding dreampop number "Daydream." The track follows up and is a 180-degree turn the band's industrial darkwave lead single "War Planets." "Daydream" swims in Electrique's rich and striking vocals and the sparkling éclat of sharply airy dreampop.
The video roams through marshlands with swaying reed fronds and a tangle of bare tree branches, but also focuses on someone who is home alone, staring out the window into a view of blinding light. The contemplative song and video tackle topics of isolation and freedom, whether in a relationship (per the song) or in the physical outer/inner worlds (per the video).
Bandcamp
Website
Facebook
Twitter
Instagram