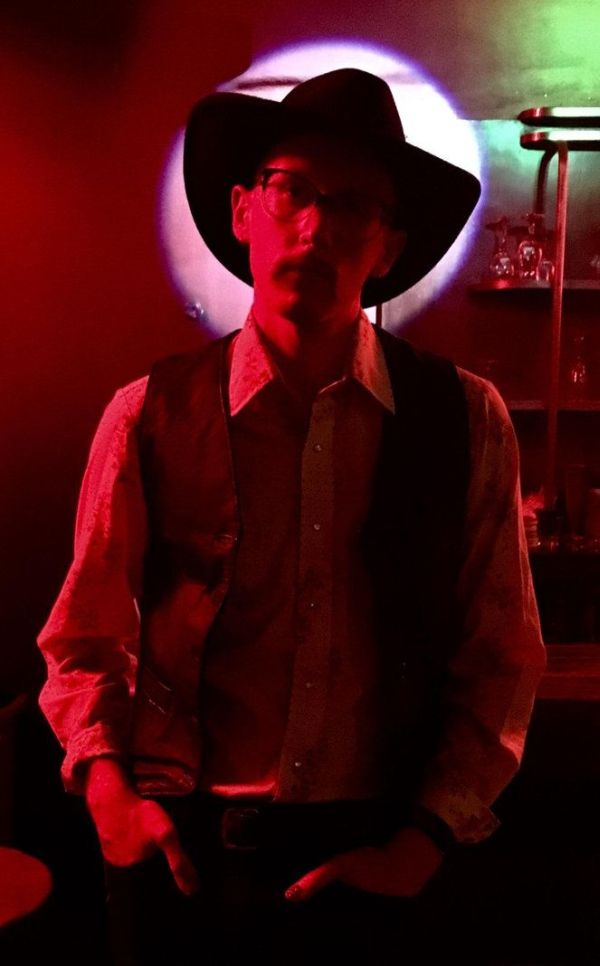 5 September 2019
Bug Martin – Photo courtesy of Pyrrhic Victory Recordings
New Jersey-based singer/songwriter Bug Martin is a storyteller who explores the hidden spaces of the mind and emotions to create moody, twangy alternative music that is inspired by the Americana, blues, roots, and folk genres.
Martin's tunes evoke existential and confessional themes, often with tongue planted firmly in cheek. After spending several years steeped in Baltimore's bizarre arts scene where he wrote and recorded several self-released albums and EPs, Martin set his course northward to the Philadelphia/NJ region.
Bug Martin's latest album, Gutterball, is out now via Pyrrhic Victory Recordings and it travels across genres, relaying tales of hapless love and drunken wisdom stumbled upon along the way.
The Big Takeover is mighty pleased to be hosting the video for "Dharma Blues", a Western-inspired track from the LP. Martin's sharp and plaintive twang rings out on the song, accompanied by deep Western guitar reverberations, acoustic guitar strum, shiny tambourine jingle, hollow drum hits.
The atmospheric video features Martin performing against a backdrop screen of changing projections that flash with illumination and designs and are imbued with hues of gold, rose, violet, indigo, and saturated patterns. Sometimes only Martin's shadowy silhouette is shown as a female dancer performs alluringly behind him.
Purchase "Dharma Blues" HERE
The video also officially drops today, September 5th, in conjunction with the release of this new 7" lathe cut;
Bandcamp
Facebook
Spotify
Pyrrhic Victory Recordings