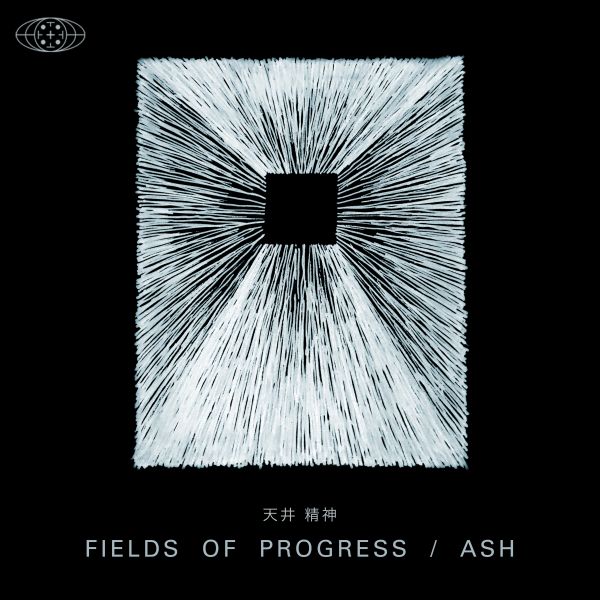 24 October 2018
Ceiling Spirits – "Fields of Progress / Ash" single artwork
Ceiling Spirits, a truly cinematic post-rock music project founded by Milwaukee-based guitarist Mario Quadracci, release a second single taken from his forthcoming eponymous debut album produced by the renowned Gareth Jones (Depeche Mode, Nick Cave & The Bad Seeds). The LP, which will be released on November 9th, was recorded over the course of two years and in three different countries including a final stop at Abbey Road Studios.
Titled "Fields of Progress / Ash," the track will be available digitally on all platforms tomorrow, October 25th.
Ceiling Spirits share a stunning and exclusive visualizer accompaniment to the track. The video, directed by Jordan Rundle, brilliantly showcases filmed footage with a decidedly environmentally dystopian point of view, as well as abstract, rhythmically pulsing elements.
While Quadracci let's the video speak for itself and leaves room open for interpretation, he communicated some intriguing views to Rundle about how he envisioned his song and the resulting video: ""The lifeblood of civilization burning in its veins. Legions of dead bombers glinting dully under an empty desert sky. Oil fields, aflame and abandoned, pumping only to stretch black threads towards a smoldering horizon. Unknown towers of frozen eons crumbling into dark tepid water. Forgotten stairwells in cruel, broken buildings built upon the shifting foundations of certainty. Noise corrupting all signal. "Fields of Progress / Ash"."
As a viewer watching the clip, one can see Quadracci's words in visual form, from the desolate landscapes, buildings on fire, the black smoggy pollution pumping out of oil refinery smokestacks, and a stark graveyard of grounded, and sometimes gutted, warplanes. Ruination due to human-made wars and endless search for oil.
But there also is a feeling of hope that emanates from the end of the video, where human's achievement of launching rockets into space and even reaching the moon is represented. The aspirations and ambition of humans channeled into exploration of the unknown…
The visuals are perfectly in sync with the track's intense, driving beats and soaring melodicism – a musical approach that would certainly resonate with fans of Sigur Ros, Godspeed You! Black Emperor, and Explosions in the Sky.
Composing and performing primarily solo, Quadracci's music explores spatial, emotional, and visual realms on his solo guitar, effects, and hand-picked outside collaborators including a 21-member string section consisting of Ireland's best classical musicians.
"Fields of Progress / Ash" is one part of a nine-track song cycle conceived to be listened to as a whole composition. As such, it's a compelling sample of what is without doubt an auspicious artistic debut.
Facebook
Twitter
Spotify
SoundCloud