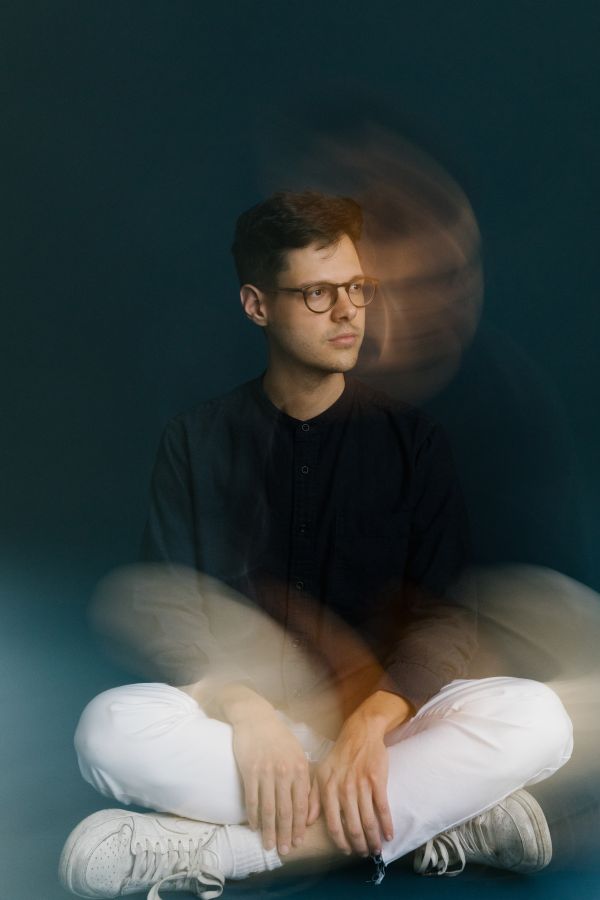 10 December 2019
Stone Irr – Photo courtesy of Stone Irr
Los Angeles-based (by way of Indiana) songwriter/musician Stone Irr released his second album Performance this past September via Darling Recordings.
On his latest LP, Stone grapples with his place in the world after live-changing events that range from an uprooted home-life to love and loss. Through it all, Stone reflects on the identity he holds versus the persona he displays. The sonic outcome is a beautiful array of cerebral West Coast pop heart-on-the-sleeve Midwestern indie, full of tension and harmony, much like the juxtapositions and contradictions of life and one's own emotions.
Stone's growth as an artist, songwriter, and arranger since his 2017 debut album Sinner continues on his new album. His voice, often multi-tracked with layers of harmonies, is Stone Irr's defining quality. It floats through the record, at times whispered and ethereal and at others gritty and broken.
Performance also features essential, thoughtful production and beautiful performances from Mark Edlin and Ben Lumsdaine (Kevin Krauter, Major Murphy, Steve Marino) and album art by William Schaff (Okkervil River, Songs: Ohia).
The Big Takeover is pleased to host the premiere of the video for "Fine With Me," a breezily dreamy, but wistful cut from the LP. The video features computer animated surroundings, as the viewer at times travels with a Donnie Darko -like funnel of water that moves forward through a long stone hallway.
Esoteric imagery (a gold hand in a gold bowl, green plastic-looking plants, a thick tome with rearranged letters on the front that scramble the song title) tied to the song's lyrics abounds. Maybe that spool of thread references connection in a relationship?
Stone Irr reveals details about the video's production, commenting, "My buddy Tyler Varnau reached out and wanted to do a CGI video for one of the tracks from my album. "Fine With Me" felt like the best fit since it has a noticeable dynamic range – starting off with solo guitar and vocals and building to a full band. Plus it's a short song – so there's a shorter amount of visuals to render!"
"We wanted to do something conceptually 'out there'— essentially I gave him some references (colors, art pieces, the episode of the Simpsons where Homer eats a hallucinatory pepper) and wanted to give him free rein to interpret them as he liked. Tyler is a brilliant artist in every capacity (visually, musically, etc) and he made a video that matched exactly what had been spinning around in my head. There's a lot of fun and beautiful imagery in this 3D world he made – all acting as little nods to the lyrics in the song."
Facebook
Twitter
Instagram
Bandcamp
Tyler Varnau Website