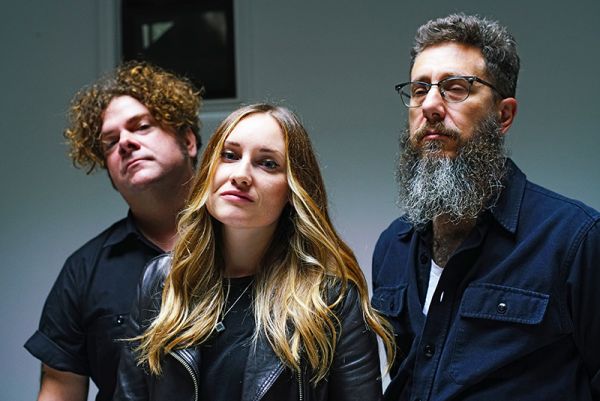 22 January 2020
Greg Hoy & The Boys – Photo courtesy of Greg Hoy & The Boys
San Francisco-located Greg Hoy & The Boys, spearheaded by the multi-talented Greg Hoy, is a loose collection of friends he calls on to give a backbeat and a bass line to his fuzzed-out rock 'n roll daydreams.
Greg Hoy is one of those creative creatures who does it all: singer-songwriter, multi-instrumentalist, producer, engineer, designer, and indie label owner. He's put out dozens of records under many monikers, cranking out power pop, rockabilly, and heavy-riff rock, working both sides of the control room glass. In between, he jumps in a vintage Airstream RV and tours whenever the time is right, which seems like always.
Greg Hoy & The Boys' latest single is "Green," and true to form, the track is pop-rock perfection with zero pretension.
With subtle nods to masters like The Jam, The Buzzcocks, Guided By Voices, and Superdrag, Hoy and his musical crew bring "Green to life, bursting at the seams with distorted guitar hooks, a driving rhythm section, and catchy vocals. The song is bright and upbeat, while the lyrics are a bit more wary – although delivered with spirited aplomb.
"Green" and the Enjoy the View EP was recorded mostly live by studio indie icon Steve Albini (Nirvana, Pixies, PJ Harvey) and mixed by the legendary Sylvia Massy (Tool, Johnny Cash, Red Hot Chili Peppers).
The Big Takeover is stoked to host the premiere of the video for "Green," which was directed by none other than Greg Hoy himself.
The video clip features the band performing on stage interspersed with visuals of a young woman outfitted in a sweeping green dress. She frolics and sways to the tuneful music, the embodiment of attractive, but mysterious and transient love.
Hoy digs into the details of the song, revealing the meaning of, ""Green" is about seeing the tip of the iceberg of a person while ignoring the depth below its surface: the cheerful barista, a wistful lover, your dear leaders. And while it celebrates empathy, it also cautions against believing the facade — seeing what we want to see — by asking what goes on behind closed doors. Sometimes the truth is way, way uglier than it appears."
Website
Facebook
Twitter
Instagram