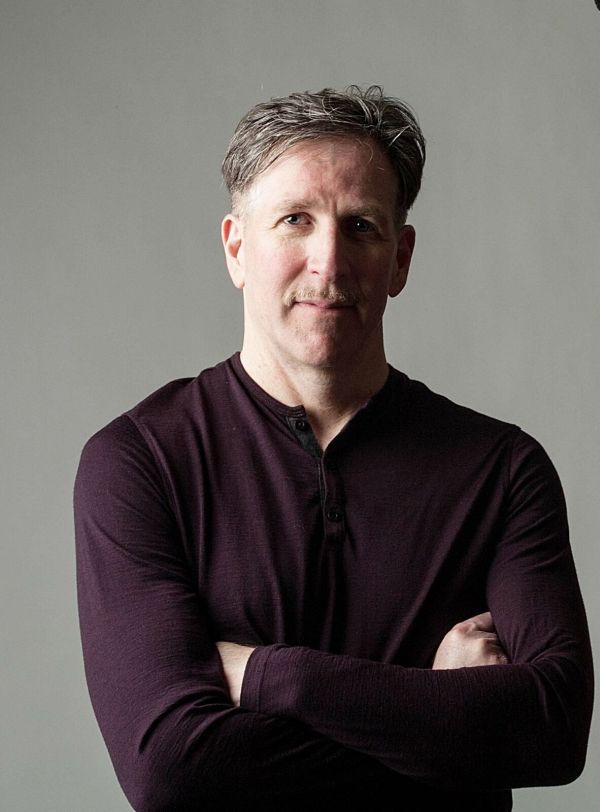 26 February 2020
Mark Vickness – Photo Credit: Curtis Jermany, Mood-Ology Photography, Oakland, CA
Respected modern fingerstyle guitarist Mark Vickness will soon be releasing his new album Interconnected. Vickness is known for his solo work and for recording and performing as the instrumental half of the acoustic fusion duo Glass House with singer David Worm.
Vickness' approach to playing guitar is to employ sympathetic resonance in how he strings and tunes his guitars to produce a warm and resounding sound. He also uses percussive techniques, finger-tapping, harmonics, and other effects.
He uses custom instruments including a baritone guitar built by renowned luthier Michael Greenfield, an eight string guitar, and an eighteen string acoustic double neck.
Vickness has been traveling on the musical path since he was a child (learning how to play the piano at age six). He's earned college and master's degrees in composition, studied classical piano, guitar, sitar, and tabla, and has been performing for years as a jazz guitarist, composer, and arranger.
He's also created several film scores, as well as performed a stylistically varied repertoire (West African drum and dance, Motown, funk, big band, and orchestral) on numerous stages and with many world-renowned musicians.
The Big Takeover is deeply pleased to host the premiere of a performance video for the track "Grey Skye," which appears on Interconnected. The video is released by Maximum Flavor Media and the audio was recorded and mixed by Dan Feiszli and mastered by Reuben Cohen at Lurssen Mastering.
Vickness and his baritone guitar are in the performance spotlight in the steel-gray and bright white-shot video clip. With a zen-like calm Vickness focuses on the guitar strings, plucking out a gentle pace from the mellifluous lines.
The beautiful instrumental at first flows with atmospheric reflection, but then Vickness adds more dynamics with a several rhythmic fingernail taps on the guitar's face. The song soon mellows out again, like someone deep in thought, mulling over an idea. The guitars lines continually turn from bright expectation to a more introspective view and back again…