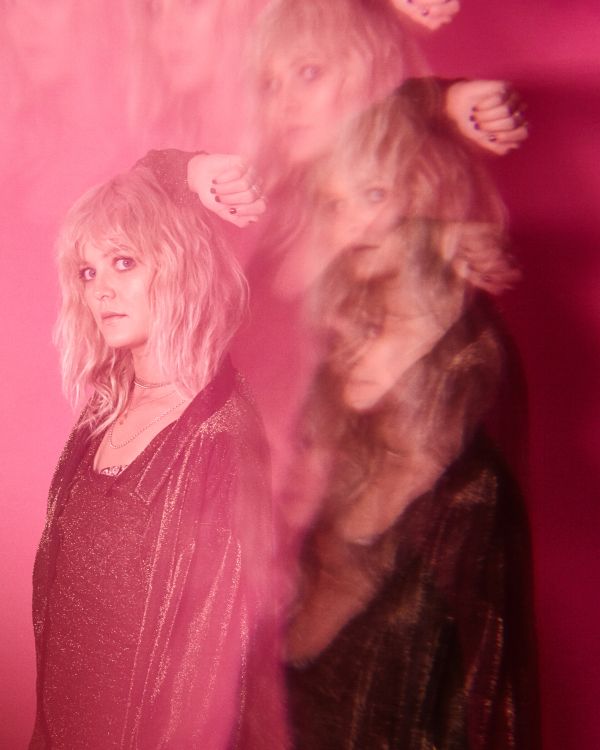 24 December 2020
Frances Lion – Photo Credit: Emily Wynne-Hughes of Greenleaf Studios
Frances Lion also has a way with tunes. And with a belting, nape-tickling vocal that can hit both the bluesy depths and the soulful heights.
The wanderlust-driven singer-songwriter from small-town Hampshire, England has been making a name for herself as she's continent-hopped through the world, from working and performing at a French ski resort bar to creating her own open-mic night when residing in Australia's Gold Coast region and playing gigs in London.
In a spot of good fortune her rough demos made their way through music management and to the renowned Linda Perry, who brought Lion on board to record an album. The resulting Lion, which was unleashed last year, showcases her rousing and heartfelt sound.
Lion toured last year, supporting Isaac Gracie, The Vaccines, Albert Hammond Jr. and Girli, and earlier this year she played shows at The Great Escape and around London.
Frances Lion recorded a live set of songs for Van Sessions, and Big Takeover is pleased to host the video premiere of her compelling take on the evergreen "Have Yourself A Merry Little Christmas."
Lion infuses the classic holiday track with a rich and bittersweet wistfulness to her vocal delivery, adding a subtext of emotional turbulence to the usually light song. She vibrantly draws out her words against the gentle backdrop of her glistening acoustic guitar notes.
The lyrics "Have Yourself A Merry Little Christmas" take on even more meaning this year, as Lion sings with feeling, "Let your heart be light / From now on our troubles will be out of sight." and "Pretty soon we'll all be together / if the Fates allow." One can only hope…
Lion relates, "During lockdown and this weird year I decided to start driving around to different locations near where I grew up and filming 'Van Sessions'. It only seemed right to film a Christmas song and when choosing one I knew it either had to be by Frank Sinatra or Nat King Cole as I grew up listening to them every Christmas. "Have Yourself A Merry Little Christmas" is such a beautiful classic and the lyrics really resonate now more than ever after the strange year we've all had."
Website
Facebook
Twitter
Instagram
YouTube