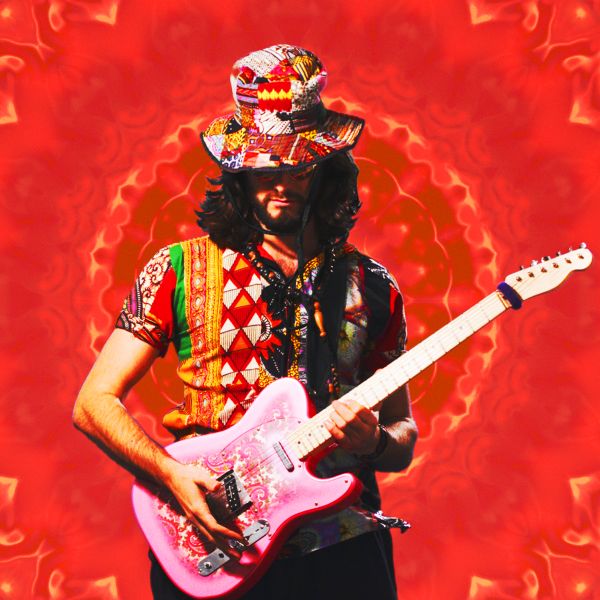 29 October 2019
Blind Boy De Vita – Photo courtesy of Blind Boy De Vita
Fasten your seatbelts and adjust your receivers as The Big Takeover hosts the premiere of the the mind-bending rollercoaster of a video for the psych-folk song "Hold The Knight", the debut single from Blind Boy De Vita.
The shamanistic singer-songwriter offers up the track taken from his upcoming full-length Cumpa. The LP will be released with a chocolate bar created especially for the artist by a Swiss fair-trade start-up called Schöki.
This acoustic, but rich and wild indie folk ditty – only guitar, voice, and bongos – is a fierce and blazing fusion of raw, in-your-face urban folk peppered with maskandi (a South African Zulu style) and a trippy dose of psychedelic prog-rock, and served with a wholesome platter of self-deprecating humor.
The video features Blind Boy switching from his guru persona – we see him dressed up, meditating in a room full of candles – to a fun-loving guy running through and dancing around the streets at night with a couple of cohorts.
The video clip is joyful and irreverent, putting a twist on the always serious singer-songwriter personality – and it should put a smile on the face of even the most crusty folk-lovin' curmudgeon.