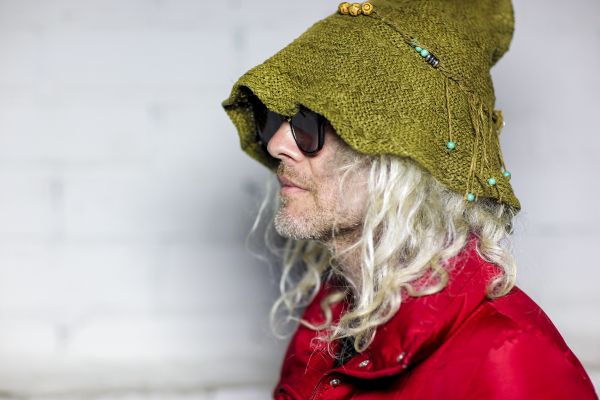 19 December 2018
Anton Barbeau – Photo Credit: Gustaff Choos
Renowned veteran musician Anton Barbeau released Natural Causes earlier this year, a follow-up to 2016's Magic Act. Sacramento-born and Berlin-based Barbeau, the perennial "cult hero's cult hero" plays "pre-apocalyptic psychedelic pop".
Natural Causes is a bright, open, sometimes sad, and often shimmering collection of originals and splendid remakes awash in ancient Mellotrons, analog synths, and 12-string guitars. The LP was released on Beehive Sound (US) / Gare du Nord (UK) / Rock Indiana (Spain).
As ever on an Anton Barbeau album, guest artists abound. Robbie McIntosh (Pretenders, Paul McCartney) plays 12-string on "Disambiguation" and "Down Around the Radio". Nick Saloman and Ade Shaw, a.k.a. the Bevis Frond, appear with Michael Urbano (Todd Rundgren, Neil Finn) on "Summer of Gold". Erstwhile Robyn Hitchcock compadre and former Ant bandmate Andy Metcalfe plays bass on "Magazine Street". Karla Kane from The Corner Laughers duets with Ant on "Neck Pillow".
The Big Takeover is pleased to host the premiere of the video for "Just Passing By", a dynamo pop-rocker from Natural Causes. The video was directed by Laima Bite for Famous Banana. On this song – and video, Barbeau mixes a little English, and Eastern, mysticism with his psychedelic pop.
Brief clips of Barbeau and his band playing flit by, as well as quick glimpses of vintage snapshots of the band members, all while Barbeau is featured singing his psych-tinged lyrics to the camera. Footage of a young woman wandering the around the grounds of castle ruins with a ring of white flowers in her hair and a kind smile on her face are interspersed with the performance nature of the video.
Barbeau gives some details about the video, commenting, "Laima's fine flick for "Just Passing By" probably represents the least-involved I've ever been in one of my own videos. I mean, I was there for the bit with the stones (in that gorgeous light, right?) and I remember filming in the red room – October makeup on my face and gel in my hair. Next thing I know, I'm crawling over rotten apples through Christmas lights and now it's almost Christmas! Life really does pass us by. Videos get made when we least expect! Pay attention, keep your people close to you, cos everyone is precious and we're all fragile and the clock moves faster than we think. Meanwhile, we honor our sisters and our mothers by playing Glam Descend guitars as the sun goes down!"
comments powered by