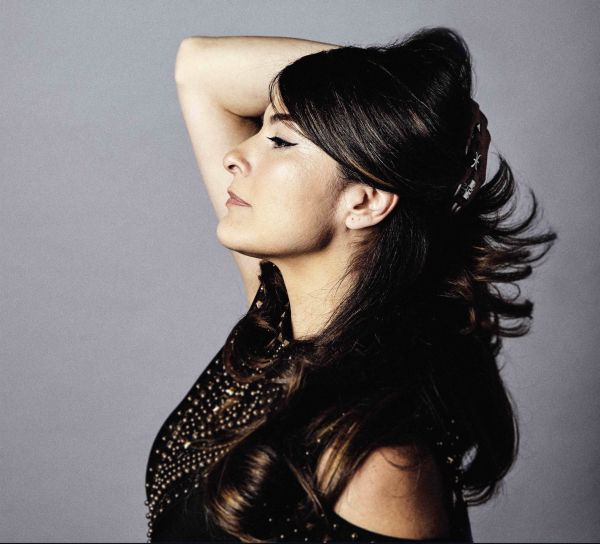 19 January 2021
Madisyn Whajne – Photo Credit: Jen Squires
The last time we touched base with Madisyn Whajne was for the premiere of her 'Sweet Talk' single in autumn of 2020. Since then she has released her 'One Shot' EP and much-anticipated debut album ''Save Our Hearts'. Now she's back with the video for 'Killing Desire', which we have the pleasure to present to you today.
Recorded live to tape with engineers Howard Bilerman (Arcade Fire, The Barr Brothers) and Shae Brossard (Bahamas, The Dears) at Montreal's famed Hotel2Tango Studio, Whajne's debut album is an invigorating and bittersweet offering, demonstrating resilience and survival in the face of pain and heartbreak.
Blending elements of such artists as Alvvays, Snail Mail, Rilo Kiley and Real Estate, hre we find straight driving guitars and semi-gritty punk rock drums, topped off with vocals radiating a sunny surfer pop vibe… a little sultry with some attitude.
"Killing Desire is a punk song at heart and it turned into a fierce but dreamy indie pop song about finding hope when all seemed lost. In between the lines, there is lust and desire, a love and a loss; pulling someone in closer but ultimately walking away," says Madisyn Whajne.
"I am inspired by bands like the Go-Go's and The Vaccines. But, like most songs, this ultimately took on a life of its own. The video was shot in the back alleys of Toronto and at E5 studios in the west end of the city."
In the music video for "Killing Desire," Whajne is first seen walking down the streets of small town, looking unapologetically alluring in short, form-fitting dresses as she sings to the camera in front of her. The next half of the video is all about Wajne's beguiling stage performance, as she plays guitar and sweetly sings the lyrics of the sonically peppy number.
Whajne (pronounced Wayne) – a member of the Whitefish River First Nation (Manitoulin District of Ontario) – has spent most of her life searching: for her purpose, for her family, for herself. Taken from her parents as a toddler during the infamous Sixties Scoop, in which the Canadian government forcibly rehoused tens of thousands of native children, Whajne grew up without knowing her real name, to say nothing of her heritage. Her life has been shaped by a hunger for truth and understanding, a yearning that lies at the core of her artistry.
"This record is really a personal journey through a time of darkness, heartache and finding myself again. Whether the songs came out fun and playful, dark and edgy, or sad, there is a common theme that runs throughout the record. At a time when I had lost almost all faith, there was a glimmer of hope and the record embodies that. Ultimately, it took me out of the darkness and into the light. My own light," says Whajne.
Whajne's band includes longtime friends – producer Jay McBride on bass, James Gray (of Soft Set) on guitar, and her husband Bobby Bulat (of Basia Bulat) on drums. While Whajne rarely wears her emotions and details her life journey in explicit narrative terms, her story is written between the lines as she navigates love and trust, reunion and rejection, faith and fate.
'Save Our Hearts' is out now, available everywhere digitally, including Apple Music, Spotify and also directly from the artist via Bandcamp.
CREDITS
Madisyn Whajne: B3 Organ, Electric Guitar, Lead Vocals & Back Up Vocals
James Gray: Electric Guitar & Back Up Vocals
Jay McBride: Bass, Acoustic Guitar & Back Up Vocals
Brittany Clarke: Back Up Vocals
Bobby Bulat: Drums and Auxiliary Percussion
Produced by Madisyn Whajne & Jay McBride
Recorded and Engineered by Howard Bilerman & Shae Brossard at Hotel2Tango in Montreal
Additional recording by Jay McBride at E5 Studio in Mississauga
Mixed by Shae Brossard at Hotel2Tango
Mastered by Harris Newman at Gray Market Mastering in Montreal
All songs written by Madisyn Whajne & James Gray and published by Madisyn Whajne
Do also soak up this brilliant video for 'Dagger', found on her recent 'One Shot' EP:
Now for the rich fixings of her debut full-length album. Way to go Madisyn!
Madisyn Whajne
Website
Facebook
Bandcamp
Instagram
Soundcloud
Twitter
YouTube
Spotify
Apple Music