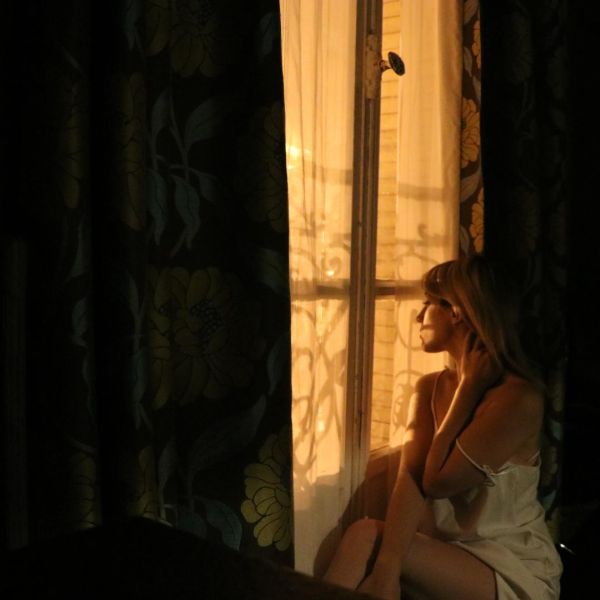 19 December 2019
Sara Rachele – Photo courtesy of Sara Rachele
Decatur, GA-based indie singer-songwriter Sara Rachele recently released her latest album, Scorpio Moon via Angrygal Records.
The LP was recorded live to tape in Brooklyn with Binky Griptite and other members of Amy Winehouse and Sharon Jones' former backing band The Dap-Kings for all of the full live band recordings. It was co-produced by Rachele and keyboardist Spencer Garn (Ruby Velle & the Soulphonics) and mixed by Atlanta-based engineer and Rachele's bandmate Kristofer Sampson of New West Records band Ponderosa.
Scorpio Moon is Rachele's most sophisticated collection of songs to date, submerged in '60s pop, country, folk, Americana, and jazz. Velvet coos and wistful inflections hover above dreamy cadences, pervading the record with intimate details that include tales of impermanence and meditations on the troubadour's self-examination.
"Let Me Make it Up to You (You're Such A Sweet Thing)" is one of the most defining tracks on the record. It canters like an Ennio Morricone score, slipping into a sock-hop slow jam, with an accompanying visual that intimates Rachele's songwriting trips to NYC and Paris. The song features ruminative lyrics like "Let's go to Paris /roll around like stars / It'll scare us / but we'll make new scars."
The Big Takeover is pleased to host the premiere of this atmospheric video that is steeped crepuscular shadows, hazy lights, and bright hues. Brief glimpses of Rachele flash by as cityscapes are juxtaposed with natural imagery of clouds, sky, and forests. Glitchy visuals are impressed with vintage TV sets, candle flames, the Eiffel Tower, and building with glowing windowpanes, symbolic reminders of the time Rachele spent in The Big Apple and The City of Light.
About the DIY shooting the video, Rachele reveals, "I have a wild travel schedule, so I end up missing a lot of birthdays, holidays, and weddings, unfortunately. This song was written about one of those times when I was far away, and the video was aiming in that direction, too. We shot a lot of the video when I came home from writing in Paris and was visiting a friend in Milan. I'd just missed my niece being born in Switzerland. We didn't have a lot of time or a huge budget, so we shot this between getting Greek takeout and some of the scenes I shot myself in our apartment's bath while my friend fell asleep in the other room."
"My family is Italian, so I always love when I get to feel the energy of Milan, as it always reminds me a bit of New York, and I feel a little less lonely. I get to drink caffè the way my sister makes it for me. This song is the first composition I've ever produced in full — with an insane band (Binky Griptite, Evan Howard, and Jeff Hanley)."
"We were at a tape studio, which always feels like high stakes. When we got to the video, I had come back to the American South, and my friend from New York, Derrick Lipschitz, put all the footage together (he's in Nashville now, too), and he's just the most creative creature ever, and, well – this is what we got out of all that: a little [visual] kaleidoscope."
Facebook
Twitter
Instagram
Tumblr