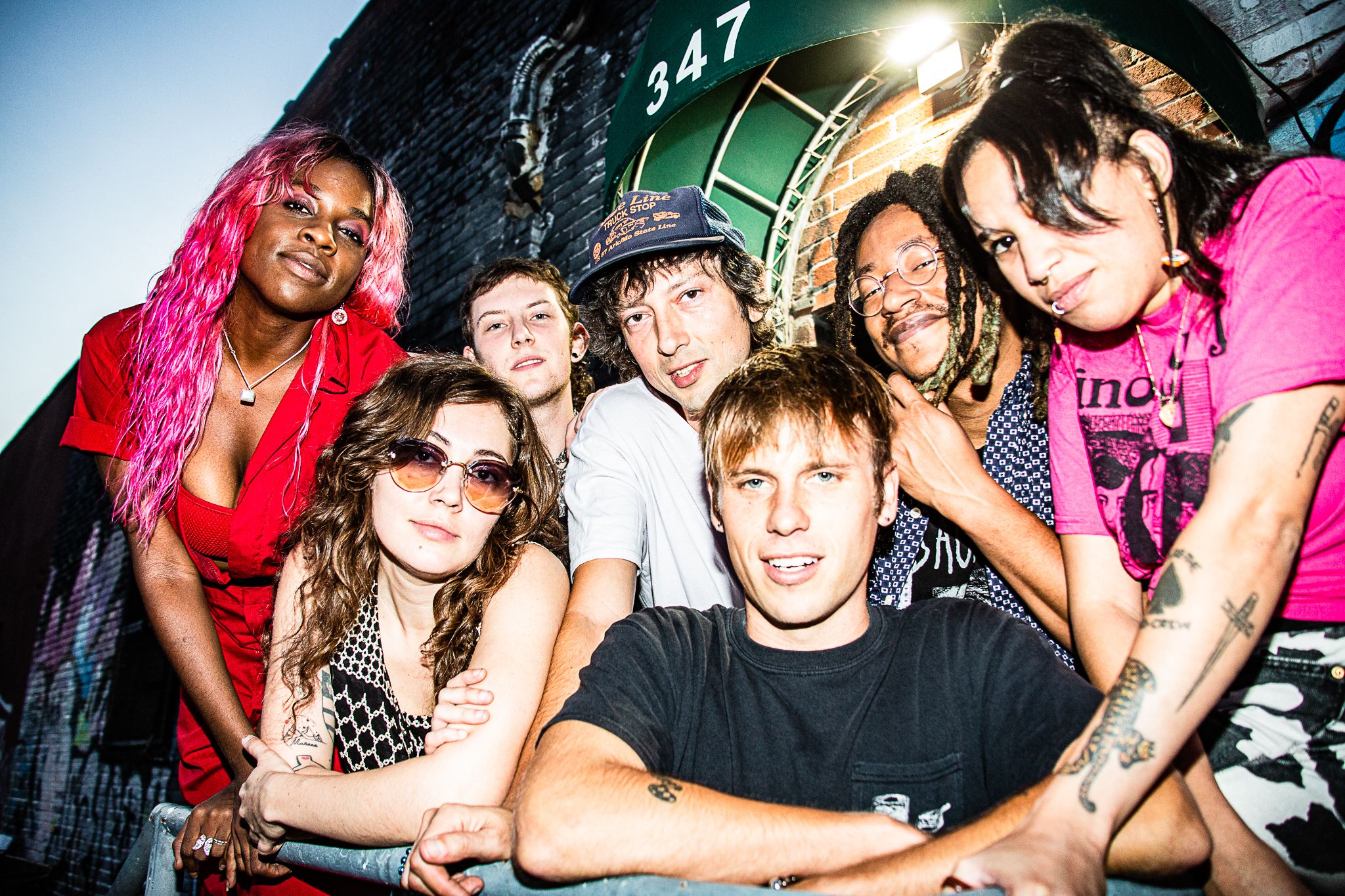 25 October 2022
Photo Credit: Jessica Gurewitz
Drenched in beer, sweat, and emotion Brooklyn-based experimental disco-punk outfit TVOD (Television Overdose) has an unapologetically raw live aura, making it completely justified that they have become quite infamous around New York City since they formed in 2019. The band, founded by Tyler Wright, started to take shape while he wrote the first songs off of the Victory Garden EP (out November 2021) in his dimly lit DIY basement venue, The Palace. After recording most of the band's first material, Tyler enlisted an all star cast of Bushwick's punk rock royalty — Mem Pahl (Jeffery Lewis), Lizzy Black (Fruit and Flowers), Jenna Mark (Tilden), Serge Zibrizer (Daddies), and Jason Wornoff (Vacant Company) — to fill out the live sound. Hailed as "loud and fun and good" by Oh My Rockness, the band is hell bent on bathing in the blood of punk rock infamy.
Tomorrow, October 28, the group shares the second single in a trifecta of 2022 one-off releases, "Mantis," a track they describe as a "loud, fast, and persistent, straight to the point tune […] our energy booster." Beautifully noisy and chock full of lyrics an audience can chant along to, it's easy to imagine this new single riling up a crowd of concert-goers engaged in absolute mayhem. The track additionally comes alongside an accompanying music video.
Speaking on their newest release, lead vocalist and songwriter Tyler Wright wrote:
"For a solid month, I was seeing praying mantises everywhere. It was the weirdest thing and since then, I have yet to see another one. I used them as the mascot for what felt like the end of times in NYC during the pandemic. Riding the subway home on March 14th 2020, when I lost my job and felt like the entire world was about to explode, inspired a lot of the lyrics and tones in this song."
Earlier this month, TVOD shared a brand new single entitled "Alien," which was praised by outlets such as MXDWN, Post-Trash, Joyzine, CHORUS.FM, and more. They will release one more single before the end of the year. Listen to "Mantis" via all DSPs tomorrow, and check out "Alien" now.
Website
Instagram
Facebook
Bandcamp
YouTube
Tiktok