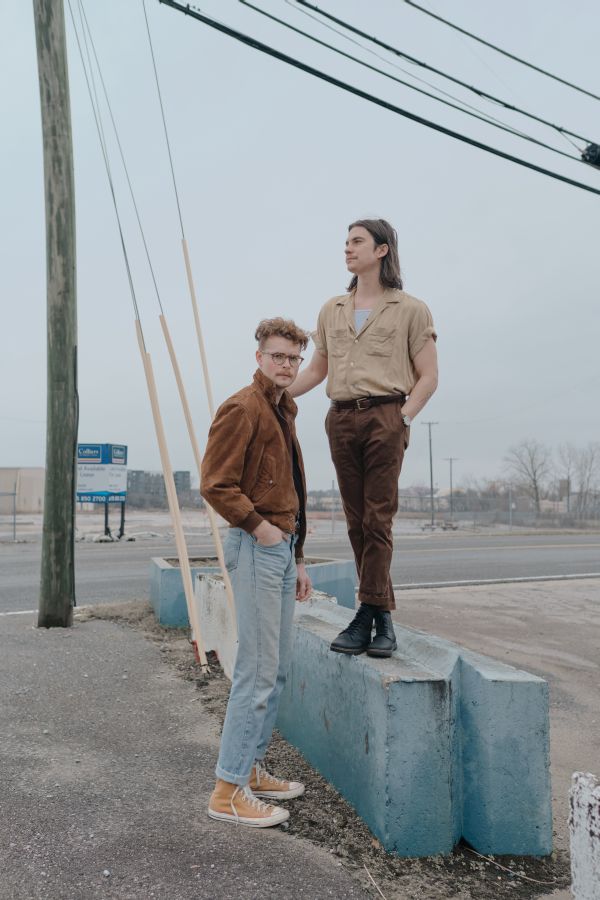 16 July 2019
Mountains Like Wax – Photo Credit: Hannah Hall AKA The Gray People Photography
Nashville-based Southern post-rock/retro-pop band Mountains Like Wax released an earnest and engaging single late last year titled "Messed Up Your Hair." They've now shot video for it and The Big Takeover is pleased to host its premiere right here.
The video was filmed by Luke Harvey of Mossflower Pictures in Nashville. Mitchell Taylor and Samuel Katz lay down a heartfelt performance which has been spliced and rearranged with constantly-in-motion visual designs. They explain, "We wanted to capture a perspective of moving parts; of pieces in life you can't often dictate – all while revolving around a simple conceptually mundane argument; an action or deed taken out of context: "I messed up your hair; you made my love look like a fight.""
Mountains Like Wax has garnered praise locally and abroad and the band members continue to plunge themselves deeper with every song and performance. They bred their sound in garages and basements and grew like a stubborn weed amid the dilapidated DIY house shows they came of age in.
Now Mountains Like Wax are displaying signs of sturdy roots that hold their sonic tree grounded for ages to come, worthy of the larger venues and stages they're continuing to frequent. Mountains Like Wax is not only that voice of growth, but is the thought and idea of that growth, journey, and coming of age.
Website
Facebook
Twitter
Instagram
YouTube
Bandcamp
Spotify