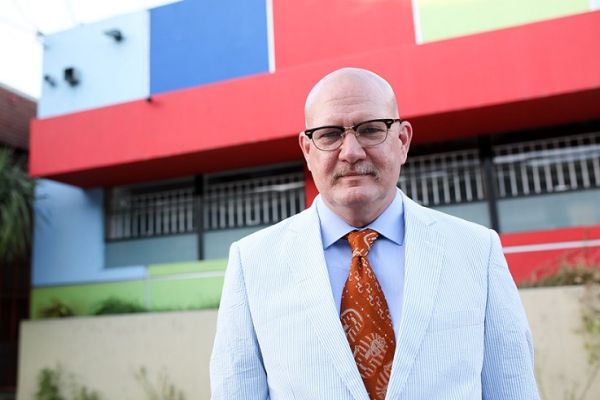 17 March 2020
Frank Lenz – Photo Credit: Jason Lowrie
Southern California-residing drummer and composer Frank Lenz recently released his latest album, Pyramid, this past January. The LP takes the listener on an experimental instrumentally driven journey, full of vibrant to minimalist rhythms and tones; sometimes playing it cool and calm, and at other moments bold and fiery.
Lenz started taking drum lessons when he was eight years old. A natural, he was soon working as a session musician. After playing with several indie bands, Lenz developed his original work as a solo musician, mixing the pop of Burt Bacharach with power rock like Steely Dan, jazz fusion, and Stevie Wonder-style R&B.
By the age of 13, he began his career as studio drummer. He has since played on too many records to list, and toured / played / recorded with an extremely long list of bands, including Richard Swift, The Weepies, Everest, Pedro The Lion, Starflyer 59, Lassie Foundation, Duraluxe, Map, and Charity Empressa.
Most recently he's taken to creating film soundtracks, as well as focusing on his own music. He wrote and recorded the soundtrack for the film Holy Rollers, which gathered a lot of press, including a feature at This American Life, as well as segments on The Colbert Report, Huffington Post, NY Times, and other outlets.
Lenz is influenced by the renowned artists John Cale, John Adams, John Michel Jarre, and Wendy Carlos.
The Big Takeover is delighted to host the premiere for the performance video for the lively track "Metatronix." Lenz comments, " This was written for my friend Elijah Thomson to show off his range as a bass player."
In the video clip, which was directed by Kenny Sato and Shea Formaneck, Lenz enters his studio and sets the tape up to record, setting the scene for his playing a technically and intuitively (for him!) masterful creation.
Bathed in a hazy atmospheric glow of diffused shadows and slits of shining light, Lenz helms his drum kit and is joined by Thomson. The sound wavers at first, but then hits with staccato force, strutting along in rhythmic intervals, and then grooving with a fluid pace.
Lenz's sharp drum strikes punctuate and elevate the song that otherwise rides on the waves of a rumbling bass line grind and added starry, crisp, and kinetic percussive elements. It's definitely an interesting trip, so take a listen and look below.
Website
Facebook
Twitter
Instagram
Spotify