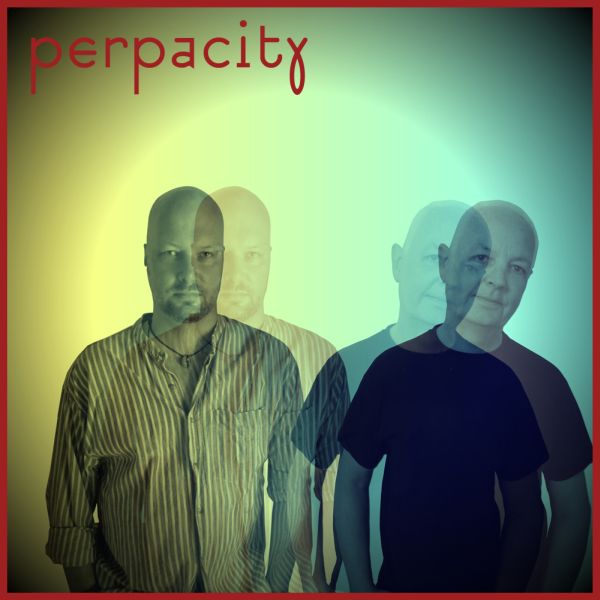 21 January 2020
Perpacity – Photo Credit: Janne Ervø
Perpacity is comprised of Ian Harling and Martin Nyrup who reside in the UK and in Denmark, respectively. Each has over 20 years of musical experience, ranging from writing music and live performance to studio work and music production.
In April Perpacity will release their fourth studio album, Conflagration, on CD and digitally through Scentair Records.
As the duo Perpacity, Harling and Nyrup create strong melodic songs characterized by their unique dark and moving electronic soundscapes. They released their debut album The Sinner Inclination in early 2015, which consisted of a back catalog of their early instrumentals and songs.
Since then, Perpacity have released several well-received singles; among these are '"Obscene," "Save Me," and "Volatile Cohesion." In 2016 they of their 14-track album Arise and in 2018 they unveiled their highly acclaimed third studio album The Order of Now.
This month, on January 24th to be exact, Perpacity, in co-operation with Scentair Records, releases their new single "Mice of Men," a lyrically piercing track from their forthcoming album Conflagration.
The Big Takeover is pleased to host the premiere for the equally incisive video for "Mice of Men." The clip is filled with potent imagery; that of a man in a mask sing-talking the song's lyrics while various visuals flash across the screen. A beating heart, an atomic bomb, red blood cells, fighter jets, the letters of the alphabet, a cityscape, marching soldiers, and figures outfitted in mice masks all figure into the lyric's narrative: that of our integral identity and the struggle to break free from subjugation and anonymity.
Harling and Nyrup explain that, "The song came about after a late night discussion about how freely [we] were able to 'act' in [our] music videos, and what [our] personal limits were in them and in real life; how the psychological masks we assume can allow us to transcend our usual selves – or prevent us from reaching our true potential."
"Bitter and alone, the 'hero' sees himself as one of the hundreds of grey, invisible people who are condemned to endure empty lives of despair – the Mice. So filled with self-loathing that he can't even look at himself in a mirror, out of desperation he creates a metal mask to hide himself from his own eyes."
"Upon putting the mask on, suddenly he is free, no longer bound by who he previously was; but the transformation and feelings of power are too much and he descends into madness, going out into the world to lead the down-trodden Mice to victory over their oppressors – For the lowly Mice of Men, the time to rise up has come!"
Website
Twitter
Facebook
Instagram
Soundcloud
Bandcamp
Youtube