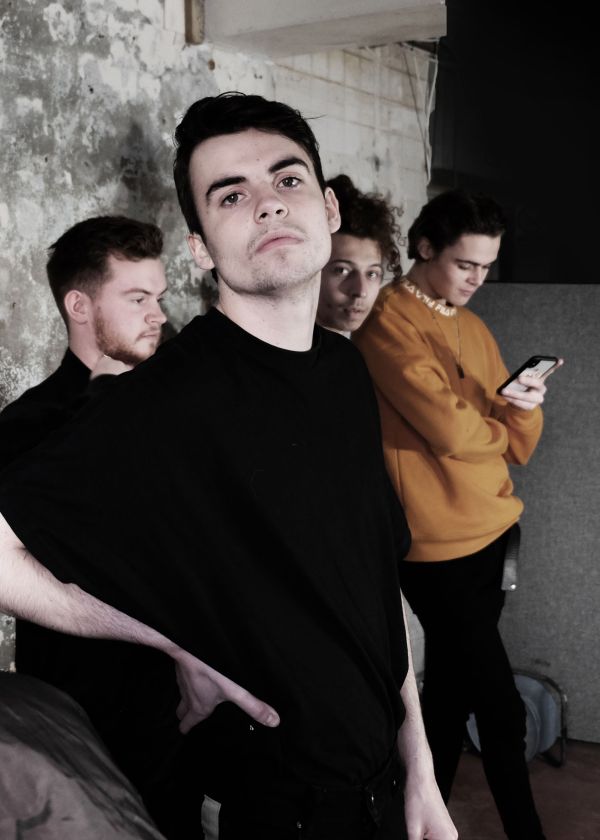 27 February 2019
The Rezner – Photo courtesy of The Rezner
Cornwall, England native indie/alt-rock band The Rezner have been called "audacious" and possibly "the next Oasis" (by Cornwall Live) and that they "have the whole world in their hands" (via Super Sonics UK). And media giants BBC Radio 1 and NME have granted The Renzer airplay and the title of Emerging Artist, respectively.
The four-piece are all under 20 and kick up a right energetic ruckus live – and one record as can be heard on their debut single "Micky". Gigslutz just dropped the UK premiere of the video for "Micky" and now The Big Takeover is dead chuffed (Eh?) to host the U.S. premiere of the video now.
The Rezner was formed in 2016 at Truro College and consists of Sam Stone (vocals, guitar), Redley Flowerdew (vocals, guitar), Liam Palmer (bass, backing vocals), and Ze Barradas (drums). They've already played a bunch of high-profile sets at festivals like Leopallooza, The Great Estate, Looe Music Festival, and Boardmasters Festival. The enthusiastically glowing reviews for The Rezner's music and live shows keep pouring in on blogs and there's no doubt the acclaim will only grow louder in the future.
"Micky" is a high-kicking, vibrant track that canters with a pattering drum beat, bashed cymbals, and whipped up, wiry guitars. A hyper Stone flings out his vocal exclamations until he's practically hoarse, hopped-up on that fact that a girl he's into might like him back, cheekily referring to a Northern accent as part of the allure.
The rockin' video channels all that teenage hormonal euphoria into a giddily brash and unabashed band performance that will knock your teenybopper socks off, no matter what your age.
comments powered by