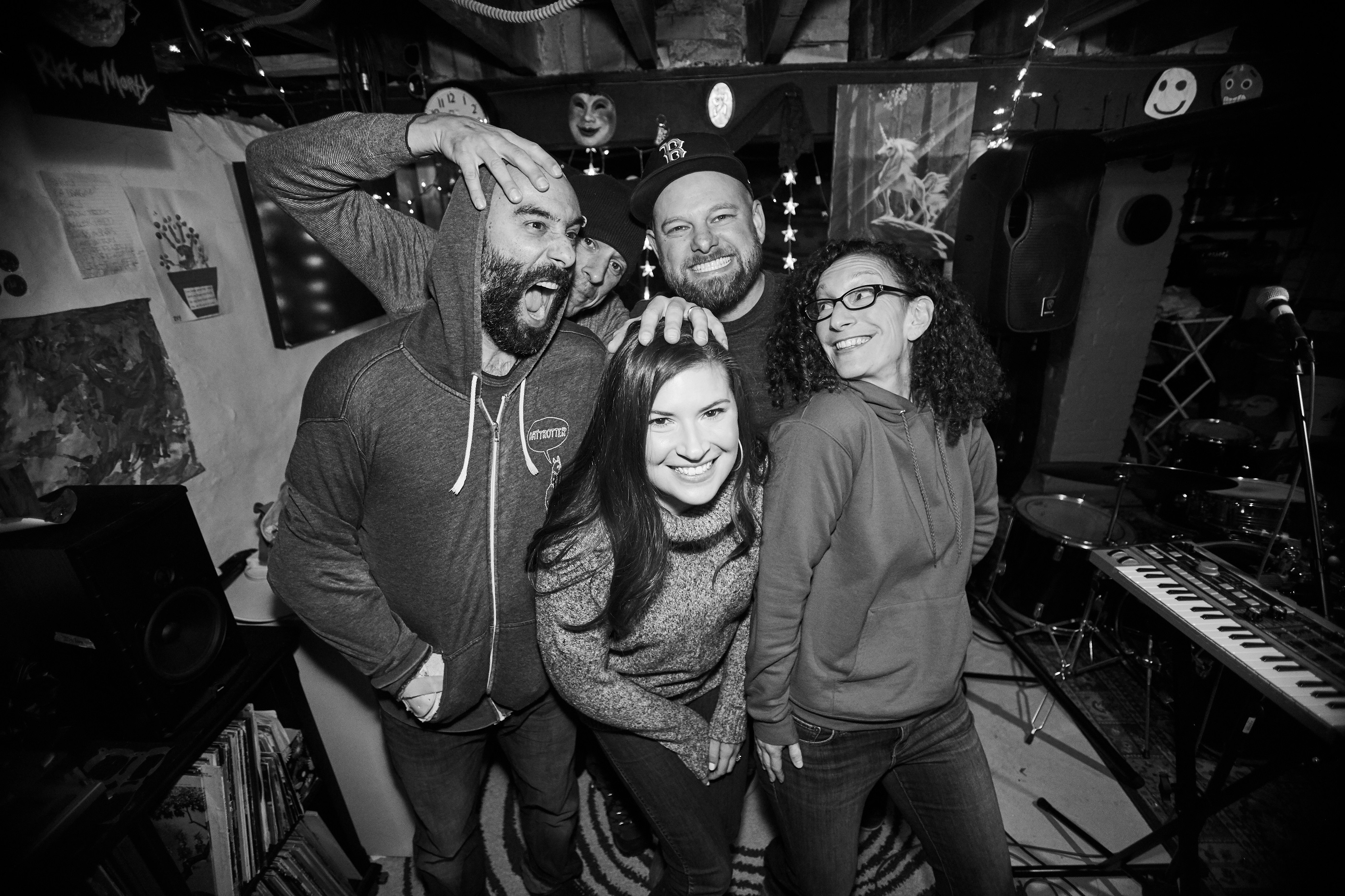 11 June 2022
Coo & Howl is a 5-piece band of family members and friends from Boston, where they've been recording and performing under the radar for well over a decade. Bits of folk, blues, prog and electronica appear throughout, all supporting big melodies and obsessively layered textures. Up close, the songs are nuanced and carefully balanced, while from farther away they often sound like they could fly apart at any minute. Each song is balanced by a tension between influences and styles—and hints at recognizable genres without falling prey to the conventional trappings of any particular one.
In the Summer of 2020, faced with a pandemic lock-down and the impossibility of playing live, Coo & Howl attempted to keep the rough-around-the-edges, ramshackle energy of 2019's Now There You Are alive.
Written as it was recorded and recorded remotely, Beetles in Jars is the sound of a band finding its footing even as the ground falls away. The songs started as sketches and were shaped and reshaped over many months by each of the band's five members, resulting in a layered whole much bigger than the sum of its many parts.
"Nightglow," the EP's shortest song, is a perfect view into the loose songwriting and collaborative song-building at the root of Coo & Howl's music. The lines between its composition and arrangement are very thin, and over the brief course of its one minute and 28 seconds, it manages to go on a sonic journey that somehow feels complete. "Nightglow" is part of the album Beetles In Jars which drops on June 17th on all streaming services from Mint 400 Records.