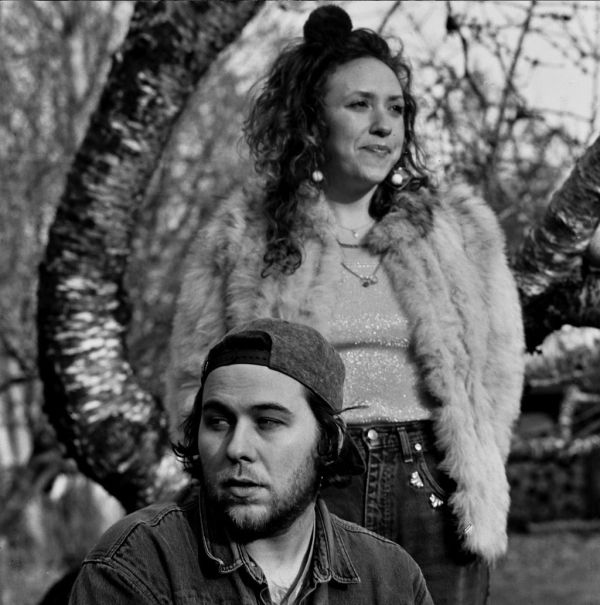 4 March 2019
Hush Pup – Photo courtesy of Hush Pup
Canadian dreampop/ethereal/chillwave act Hush Pup is made up of creative artists Ida Maidstone (vocals, synths, beats) and Fizzy (bass, f(x), beats). Their stellar debut album Panacea is slated for release on March 22nd.
Panacea will be available for purchase at Hush Pup's official Bandcamp and also as a double cassette with their previous Flower Power EP through Lone Hand Records .
Ida and Fizzy formed Hush Pup for a show in 2012 and have since performed across Canada, the U.S., and Europe. Fans of Cocteau Twins and the dreampop and ethereal styles will swoon with delight over the duo's starry-eyed sound and Ida's gorgeous vocals that are akin to Liz Fraser's heavenly intonation (replete with the occasional delicate tremble).
Hush Pup, who called their music "experimental pop", add a twist to this angelic sonic combination by adding prominent beats that are either laid-back and emanating a relaxed, island-vibe, or quicker in pace to make the heart race with delight. They call Panacea "a romantic film-inspired album" and it shows in their enchanting soundscapes and dazzling vocals.
The Big Takeover has the distinct pleasure of hosting the premiere of the video for "Oasis", the second single off the LP after the magnificent lead single "The Hours." Like its title, "Oasis" is a blissful respite from the daily grind. A lightly chiming guitar line reverberates amid the sporadic rise of sparkling synths. The active percussion keeps the pace lively, but is contrasted by a calmer drum beat.
Wisps a subdued flute and a swirls of synths sweep the song into the sky as Ida beautifully coos in a wistful, yet euphoric vocal tone. This is definitely a track to listen to after a hard day of work – or even a fun of day of play! It will transport you to a serene, dreamy utopia that doesn't seem to exist elsewhere but in the musical sphere…
The performance video for "Oasis" showcase Ida and Fizzy on stage playing synths and guitar, respectively, with Ida singing. Their images are partly obscured by a shimmer haze of glitter that whirls like iridescent snowflakes in the night (matching Ida's cool outfit, actually!).
Fizzy gives some details about the creation of the the video, explaining, "To make the video for "Oasis", I overlaid some experimental footage of water and particles with old footage I had of Hush Pup from a music video that never came to fruition. I kept the editing fairly loose, letting the natural light and movement come together organically. I wanted the vibe of the video to resemble more of a dream than a tangible reality."
As an added aural attraction, take a listen to/purchase the thrillingly lovely "The Hours":
Facebook
Twitter
Instagram
Bandcamp
Website
comments powered by