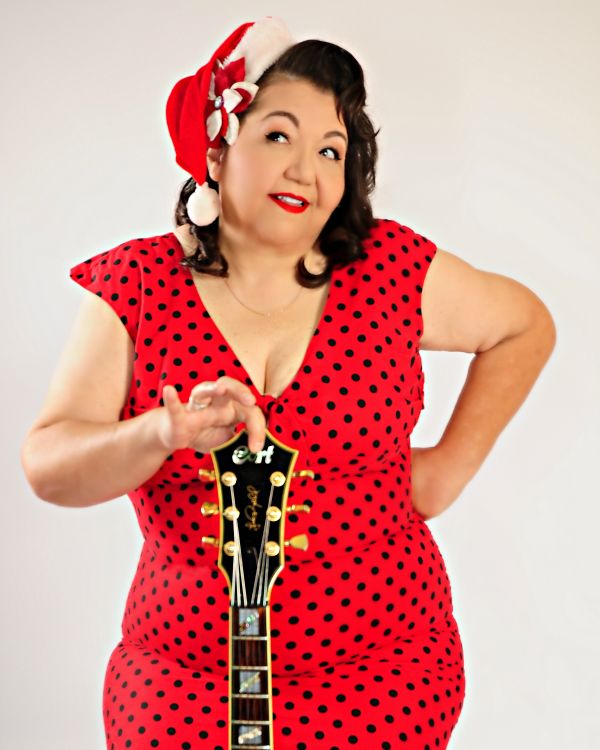 1 December 2020
Norine Braun – Photo Credit: Cherrybomb Photography
On December 4th veteran singer/songwriter Norine Braun will be releasing a new album of Christmas/holiday- and winter-themed music.
Entitled December Falls, the LP showcases the Canadian musician's bluesy roots rock sound and warm and enthusiastic vocals and attitude.
December Falls is Braun's 12th studio album and features original songs as well as loving covers of holiday classics "Silent Night" and "O Christmas Tree."
Braun has been working in the music business for a while now (starting with first album, Modern Anguish, in 1996), touring the world and playing in venues from Quebec City to NYC to Tokyo, as well as appearing at numerous festivals (Indigifest 2019, Talking Stick Festival, Richmond Maritime Festival, Vancouver Pride festival) and performing at the Vancouver 2010 Winter Olympic Games.
Braun is also an award-winning artist (2018 Western Canadian Music Award Nominee, Banff Centre Musician in Residence, Canada Council For the Arts Award, Los Angeles Music Awards, Artists For Literacy) who combines heartfelt lyrics and emotions with upbeat to reflective music that draws from the soul, blues, folk, and pop genres.
Big Takeover is pleased to host the premiere of the video for Braun's own storytelling single, "Poinsettia Pearl," which delivers a serious message about self-acceptance in a light-hearted way.
The video clip is a nostalgic look back at the past of how poinsettias became a featured plant/flower during the holiday season.
Images of various flowers being visited by butterflies spin around, while a young woman and young man also dance to the music. This is mixed with color-saturated footage that focuses on a church and its steeple, a pine tree forest, and vividly crimson poinsettias.
Pre-Order December Falls HERE
Website
Facebook
Twitter
Instagram
Spotify
Bandcamp
Soundcloud
YouTube