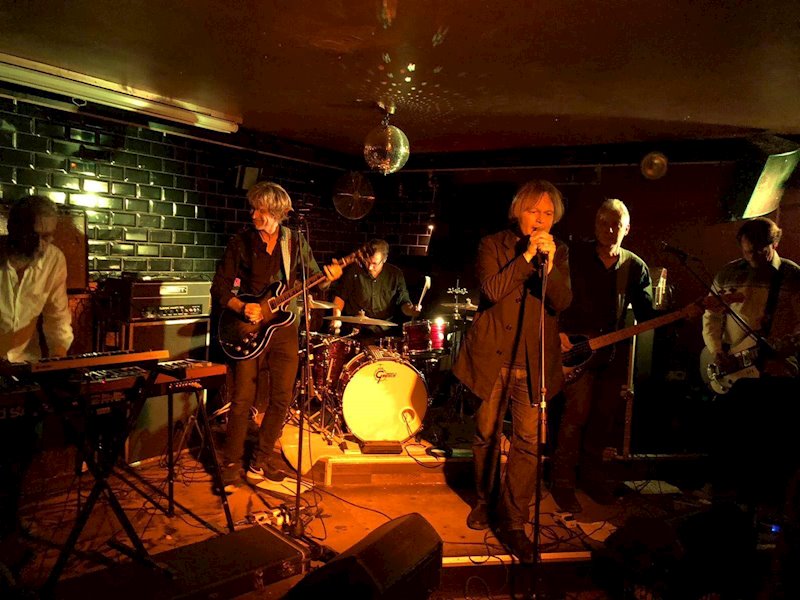 22 June 2020
Easy – live – Photo courtesy of Easy
Sweden's celebrated '90s indie rock darlings Easy presented their new album, Radical Innocence, via A Turntable Friend Records in May
The LP is the band's first new album in a decade. This 8-track record marks the 30-year anniversary of their highly acclaimed debut album, which led to Easy becoming known as one of Sweden's most notable indie groups
Radical Innocence is Easy's most ambitious album to date, the songs more coherent and refined than on previous albums. Radical Innocence features the original line-up, consisting of Johan Holmlund (vocals), Rikard Jormin (bass), Tommy Dannefjord (drums), Tommy Ericson, and Anders Peterson (guitars), along with new member, Ingvar Larsson, Moog and keyboard master for post-punk outfits Camouflage and Dogsmile.
Working with with legendary producer Pat Collier (at Perry Vale Studios in London) and Larsson helped the band further refine their sound, achieving organic pop songs with sweet melodies, sharp guitars, impactful drumming, and clever lyrics.
Big Takeover is pleased to host the premiere of the video for the relevant opus "Radical Innocence," the title track of Easy's new album. The song could be the long lost cousin to "Pleasure Cruise" from their debut album Magic Seed, a mere 30 years ago.
The congenially trippy video that swims in vivid graphic designs and printed-out lyrics, was made by Easy guitarist Tommy Ericson, and repeated watching may lead to mind expansion…
Purchase/Stream Radical Innocence at A Turntable Friend Records Bandcamp
Easy Website