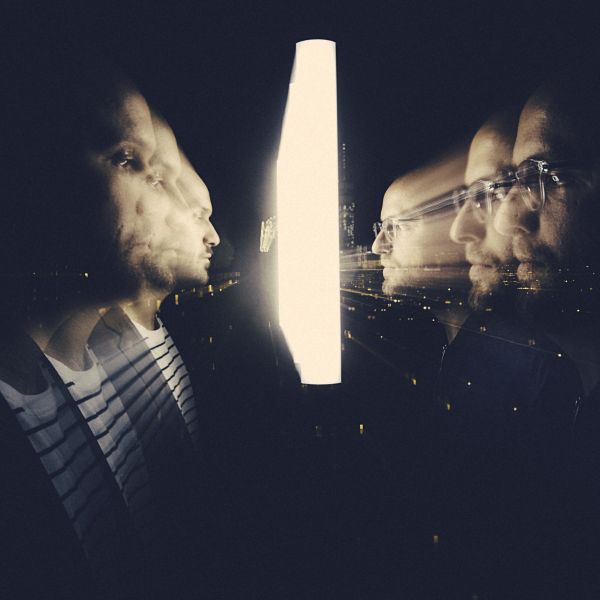 2 January 2020
The Brilliance – Photo courtesy of The Brilliance
The Brilliance is the indie pop music project of songwriter David Gungor and composer John Arndt. Childhood friends who were raised in Wisconsin, Gungor and Arndt create at a distance – between Minneapolis and New York, and their albums regularly feature guest cellists, singers, rappers, and full orchestras.
The duo recently bowed "Release Me," their sixth and final single from their upcoming album Suite No. 2 World Keeps Spinning: An Antidote to Modern Anxiety, which will arrive on January 10th. With diverse sound and stylistic influences,and acoustic-electronic, symphonic-pop songs, The Brilliance aim to "inspire empathy through art".
Suite No. 2 World Keeps Spinning: An Antidote to Modern Anxiety is a concept album released as part two of a series of 'Suites '- songs and pieces united by a theme – that explore concepts such as modern anxiety and the search for acceptance and unity.
The previous Suite, Suite No. 1 Oh Dreamer, inspired by DACA DREAMers, was recently featured on Spotify's New Music Friday, Chill Hits, and multiple Spotify editorial playlists and has amassed millions of streams on Spotify and Apple Music as an independent release.
The Big Takeover is pleased to host the video premiere of "Release Me," a symphonic pop and trip-hop hybrid track that is both reflective and uplifting. Taking the best elements of moody pop, light classical constructs, slow-drip trip-hop, piano ballad, and pastoral folk, The Brilliance have released quite a brilliant number that pays tribute various musical forms.
The video itself features a papier-mâché Earth spinning against a blue backdrop, a visual reminder that "time marches on" and we can't go back to how it was before. John Arndt comments on the song and video, revealing, ""Release Me" is the "overture" of the work. It introduces the main themes of the album, both thematically and musically. Musically, the Bach Passacaglia and Fugue in C minor that also appears at the end of the title track, "World Keeps Spinning". Thematically, "Release Me" explores anxiety, the relentlessness of time, our desire to relive the past, our yearning to be free from pain. The track is sonically inspired by Bach, Serge Gainsbourg, Rufus Wainwright, and Beck."
Website
Facebook
Twitter
Instagram
Spotify