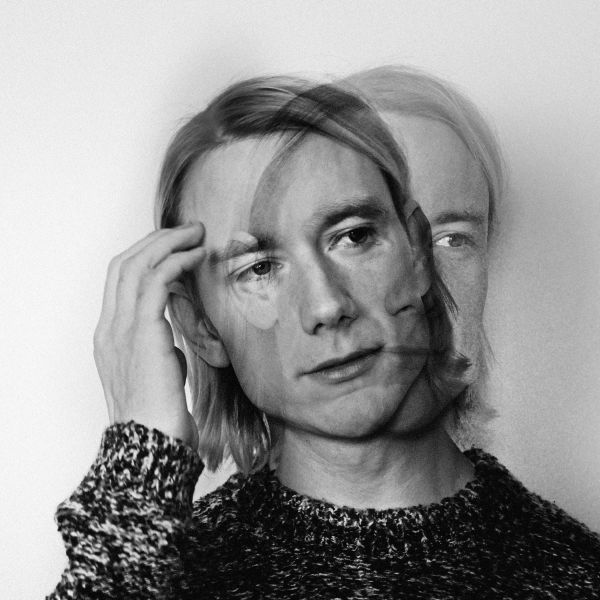 18 December 2019
Ben Collins of Minihorse – Photo Credit: Maren Celest
Today The Big Takeover is pleased to host the premiere of the video for "Summer Itch", a track from Minihorse's latest album Living Room Art, which came out this past summer via Park The Van.
"Summer Itch" is a song about the summer, but set in the winter. It's a dreamy picture of better times, seen through the fogged-up window of memory. The song was recorded on tape, and that tape was slowed down prior to digital transfer, creating the sensation of slow motion.
The video, created by Ronny Tibbs and Woodward Original, stars Mycky Mills and Katie Neumann. It explores the idea of psychic rehabilitation through mysterious supernatural forces.
Minihorse is the recording project of Ben Collins, a Michigan-born musician and record producer, with the help of John Fossum, Christian Anderson (of Ann Arbor's Starling Electric), and Frances Ma (of Detroit's don't). Minihorse has spent the past five years methodically recording and garnering acclaim from fellow indie rockers such as Grandaddy, RIDE, The Posies, and others.
But beneath the layers of fuzz, there is mystery at the core of Minihorse…
Collins has been vague about his creative process, though his interviews indicate a peculiar approach to songwriting. He has hinted at the use of algorithmic song generation and artificial intelligence, claims supported by his occasional role working with Sophia, the humanoid robot. In other sources he has claimed to partake in drug ceremonies overseas, engage in automatic writing to interface with paranormal entities, and electrocute his scalp for enhanced cognitive states. Though it could be a load of mini-horse-shit…
Facebook
Minihorse at Park The Van