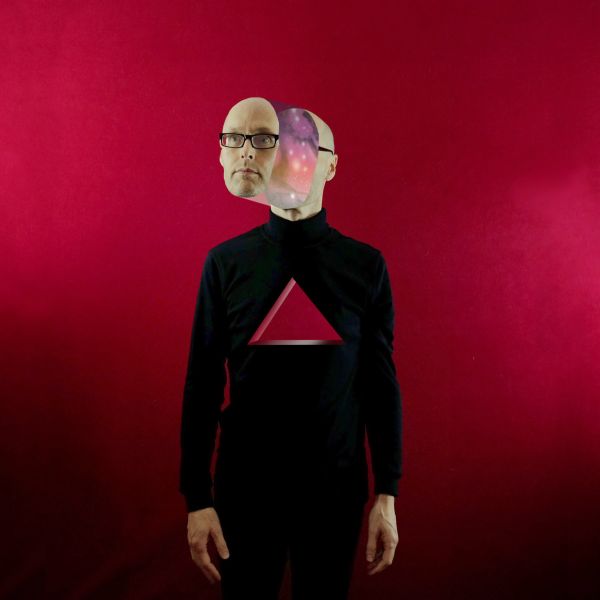 24 October 2019
Martin Kennedy of All India Radio – Photo courtesy of Martin Kennedy
Martin Kennedy, the creative Australian maestro/spaceman behind long-running project All India Radio, launches his new studio album Eternal on October 31st. It follows up previous LP Space and takes an experimental left turn, venturing into lo-fi hip-hop with elements of progressive rock and space rock without losing the signature hazy and contemplative ambience.
Originating from Hobart, Kennedy creates cinematic downtempo music as All India Radio, steeping his soundscapes in drifting, but potent atmospheric vibes akin to Pink Floyd, Thievery Corporation, and Radiohead. Kennedy has released over 12 albums since 1999, and his band's music been featured in the hit TV shows CSI: Miami, One Tree Hill, UK's Emmerdale, and Australia's hit Bondi Rescue, as well as sci-fi feature film _The Rare
Earth_ , director Michael Moore 's Sicko, and many more.
The 2003 ARIA Award-nominated Kennedy has recorded five albums with Steve Kilbey of renowned Australian band The Church and an upcoming album with David Bridie. But at the moment all eyes are focused on the impending release of Eternal.
The Big Takeover is deeply pleased to host the premiere of the absorbingly eye-catching video for "The Edge of Infinity", a meditative and transporting number from Eternal. The video features trippy and mesmerizingly hand-drawn animation from artist Jake Fried who has created works for Sundance, Netflix, Adult Swim, and more.
Delicately etched, complex sketches in dark ink on a pale background unfold speedily in real time, like a black and white kaleidoscope exploding continuously with new-found intricate designs. The drawings morph over the course of the video, flowing along in a dazzling artistic display.
The video's myriad of fleetingly seen images add to the mysterious nature of the song, guided by an all-seeing eye, and ruled by the sun, moon, and stars. Forms that are both organic (mountains, water) and constructed (box- and pipe-like structures) co-exist in this fantasy realm, just as in our own real world…
But does the impermanence of the designs suggest that our time on Earth, and that of the universe, is temporary? Can we change or ascend to a new way of existing? Take a look and a listen to find out the possibilities…
Find out more about Jake Fried HERE
Pre-Order Eternal at Bandcamp
Website
Facebook
Twitter
Instagram
YouTube
Spotify
iTunes