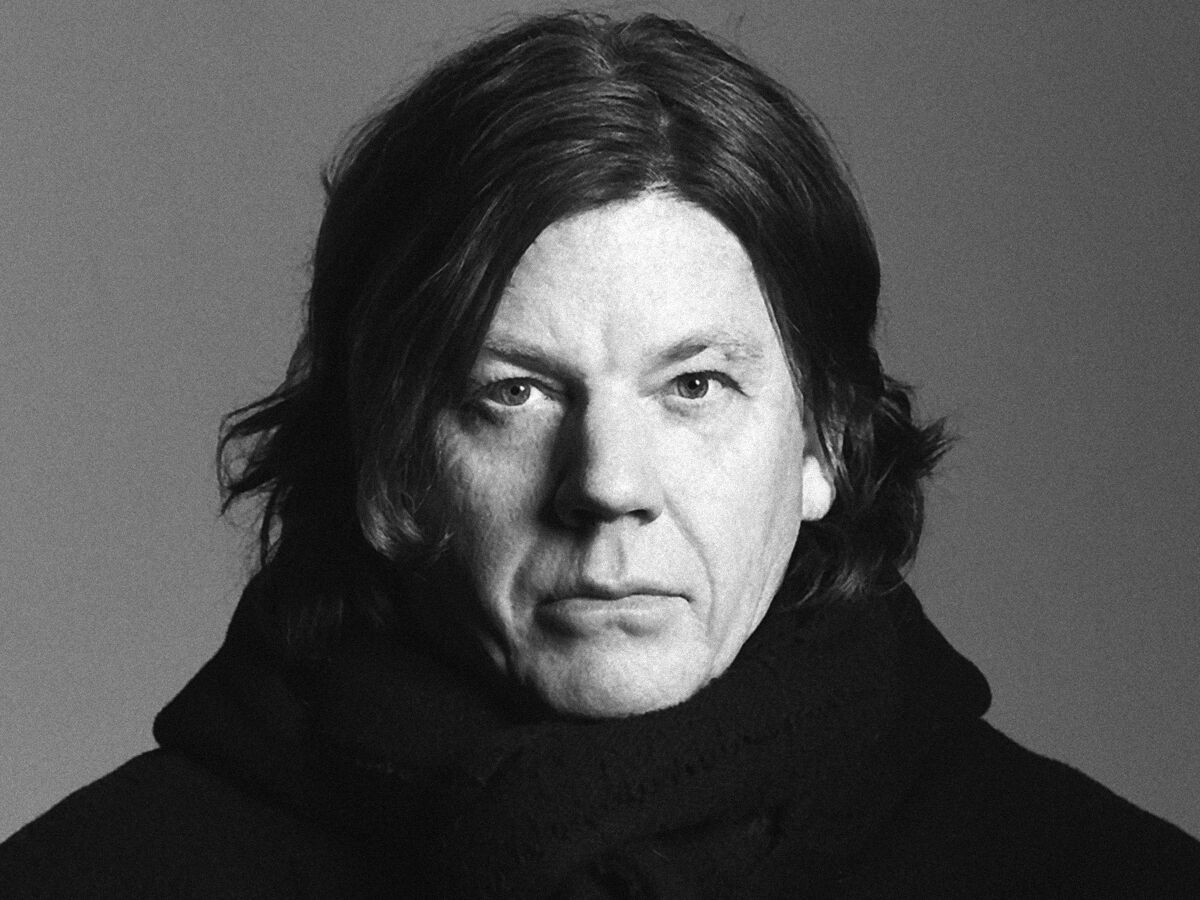 6 September 2022
Photo Credit: Steve Keros
"The Neverland of Spoken Things" is the title track from a three song EP of the same name by the black watch which will be out digital only Sep 9th 2022 on ATOM Records. The video is by Blood Meridian, who's made trippy visual things for the likes of Kurt Vile, King Gizzard, and Loop. The black watch, John Andrew Fredrick's longstanding Los Angeles indie guitar pop band has also finished its latest—and twenty-first LP, "Future Strangers", which is due out spring 2023 on ATOM Records. "The Neverland of Spoken Things" is also on the album.
Q&A exclusive for The Big Takeover with John Andrew Fredrick
How did the video for "The Neverland of Spoken Things" come about?
The mysterious Blood Meridian (the nom de plume of an anonymous guy who has done a bunch of very trippy videos for the likes of Loop, The Dandy Warhols, and others, is a great fan of TBW—and of my two indie rock-related novels, The King of Good Intentions parts 1 and 2. (His handle is a pretty clear indication that he's really into literary fiction.) He has total carte blanche when it comes to the approach he takes—which is great for us in that we hate the making of them. We don't even want to do photo shoots! Ever. I think the video he did for us this time is his most magical yet; love his aesthetic to bits, we do.
What's the story with this EP ahead of the Future Strangers LP that's coming in 2023?
Frustrated—as so many bands are now—with the "vinyl jam" that's happening at pressing plants all over, we thought we'd record two songs quickly to go with the first single from Future Strangers. Bernard Yin (ex-Medicine, currently in Par Avion with his wife Rebecca Ramirez) and I for yonks have discussed recording something together; and after almost forever it finally happened: he and Rebs were able to come in and do two tracks—kinda/sorta on the fly—with Rob Campanella engineering and Scott Campbell eventually mixing. When you hear "Precious Little" and "Living Backwards," our hope is you'll think "Wow: guitar rock, though a bit moribund, is really not quite dead yet!"
And what can fans expect from what is by all accounts you guys' twenty-first LP?
Well, it's got some lovely strings arrangements (as the last LP, Here & There, did) that Ben Eshbach (The Sugarplastic) kindly did for us. And a bit of piccalo trumpet—a nod to our much-beloved mid-period Beatles. Andy Creighton outdid himself on guitar, bass, and drums. I played my Epiphone electric twelve-string quite a bit on the last one, and on the EP, but not so much on this one. Mostly it's quite driving and somewhat dark and the title track is the epitome, I think, of what we do when we're in drone mode, going a-shoegazing. Kirk Hellie, another guitar god, guests on the second single, "Nothing Left to Say." And Lindsay Murray's siren-like voice makes yet another blessed appearance. I often describe tbw's sound (and lyrics—if you care about those!) as "jolly melancholy" —so I'll just go with that.