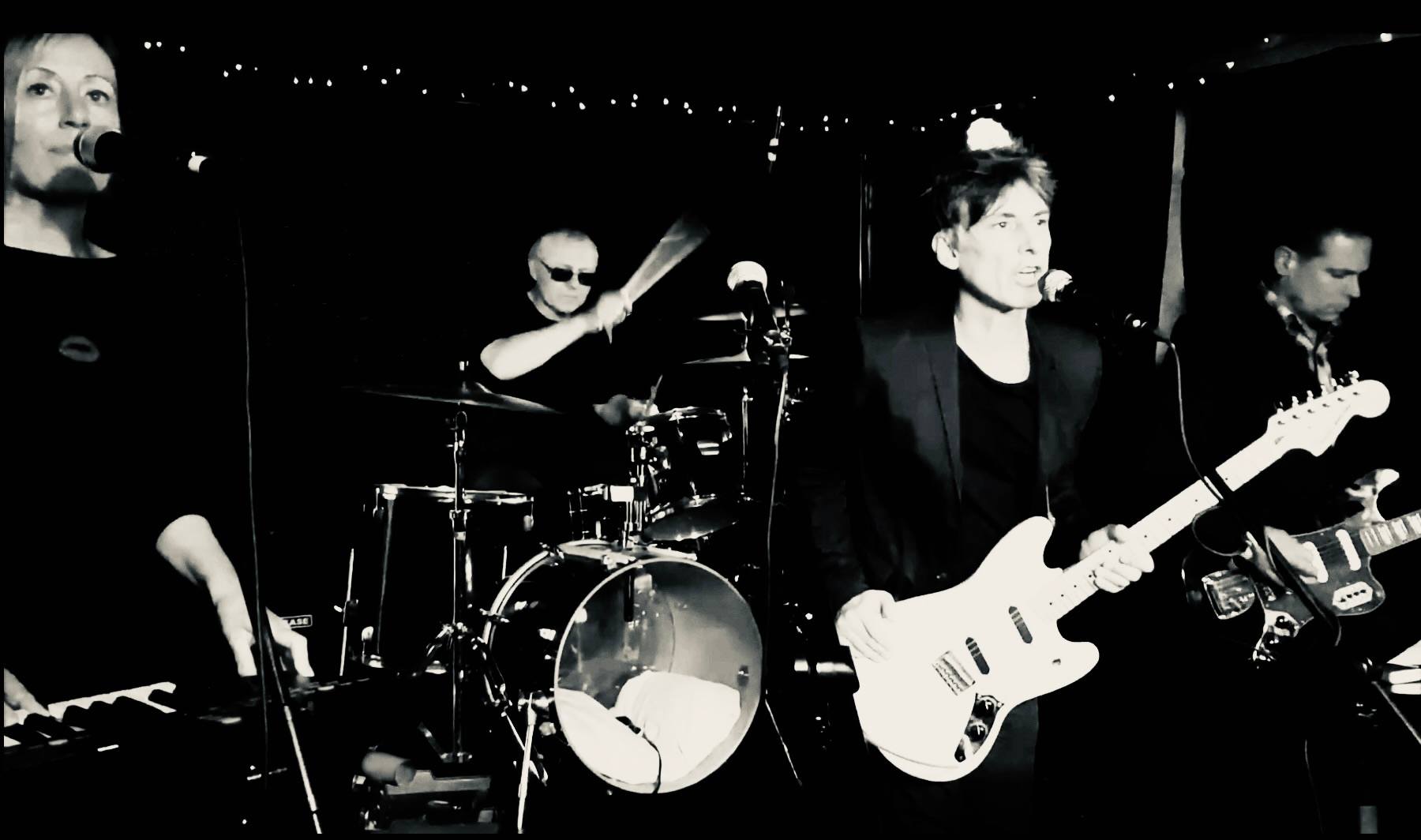 25 June 2022
The remarkable nine track debut from Useless Users is already causing ripples. After high acclaim from their sole debut track from Under The Bridge – (a compilation of former Sarah Records artists on Skep Wax Records), and a dazzling debut live performance, Useless Users arrived fully formed, offering us all a lesson in style and eloquence.
Packed with melody and élan. Bold and opulent, Useless Users are pushing the boundaries of preconception, poised to grasp attention and reward the listener.
The band is comprised of former Sarah Records alumni, (members of Action Painting! and Secret Shine, and featuring Even as we Speak). Their debut album presents an unexpected departure from their indie-pop pedigree, drawing on darker under-currents with an informed mix of Psyche and sonically adventurous Pop Music, drawing comparisons to Pulp, Syd Barrett, Bowie and The Associates.
Exclusive quote from Frederick Boxer (Vocals, Guitar and Songwriter):
"When we only had two songs Emotional Response picked us up and squeezed a whole album's worth of songs out of us. One of the first, "They Put Tears In Cigarettes", is my favourite on the LP. Today. It is not about smoking. It is a song about diversions, a nursery rhyme mantra. Leaning over washing up bowls, or games consoles, kindles or hospital beds. Of holding on. Chattering away, looking for an answer.
Everyone is at it, die trying. Scrabbling to pave a way through life. Making sense of the idiocy. There is some truth, somewhere. Try to pinpoint it. Good luck. It's impossible.
We finished the video in between lockdowns. I really didn't want to be a part of it; confidence low, ego shattered, I hadn't shaved this adolescent beard in weeks and the bottle I held so tightly was nearly gone. Slurring on Smirnoff Red Label at eleven in the morning was not a good look. Especially when the people helping on the shoot are teenagers. "Look! That grizzled old man is miming to a demo of a song." I stank. Of booze. Of desperation, but I did it. And now it exists, for a time. Like us all. Keep the contrast low. "
Big Takeover is excited to host the premiere of "They Put Tears In Cigarettes" –
USELESS USERS "We Are All" will drop July 3rd.
Pre-order (Grey Vinyl/Digital) US
Pre-order (Grey Vinyl/Digital) EU