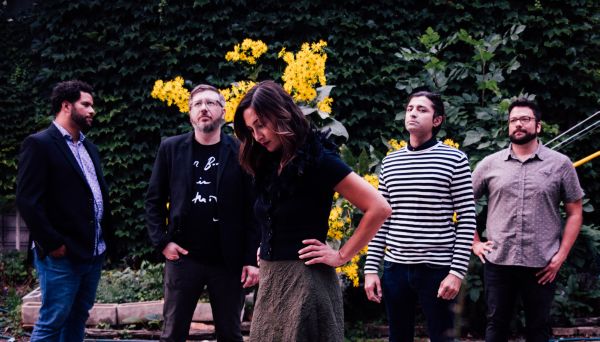 7 November 2018
Lightfoils – Photo Credit: Neil Yodnane
Chicago-based shoegaze/dream-pop band Lightfoils will be releasing their highly anticipated album Chambers on November 16th.
Clocking in at just over 30 minutes, the new LP is their first since 2014 and represents a band that has mastered the atmospheric tone they've become synonymous with.The band is self-releasing Chambers, both for the autonomy and for the ability to be intimately involved in all aspects of its production and distribution.
Formed in 2010, Lightfoils subtly stretch the sonic boundaries of shoegaze, honing in on a more cosmopolitan, ethereal, and dynamic, rock-based sound.
First single "Summer Nights" is a densely layered, reverb-laden track that builds up to a pinnacle of alternately chiming and blanketing guitars, while lead singer Jane Zabeth Nicholson's sublime vocals float longingly from above. "Duende" washes over like a surf-rock wave rolling onto darker shores, with the rhythm section keeping an upbeat, but grounded tempo, amid zero gravity vocals and guitars.
"This Time is Up" is reminiscent of classic '90s grunge-tinged rock, yet also channels the softness of Lightfoils' shoegaze predecessors. The stormy track speeds by with a faster, punchy drums-led tempo, whirlwind swirl of guitar distortion, and rattling bass line. Nicholson's vocal melodies are sweet and airy, the calm eye in the middle of the sweeping sonic storm.
The Big Takeover is extremely pleased to host the premiere of the video for "This Time Is Up". The fast-cut performance video is augmented by swathes of super-bright ultraviolet, aqua, and primary colors that saturate the visual field. The restlessly moving color scheme and sporadic warped notes radiating from Lightfoils' guitars give the song and video a transporting, psychedelic vibe. Lightfoils are on a fantastic trip – and you're invited along for the ride.
Pre-Order Chambers at Lightfoils' Bandcamp