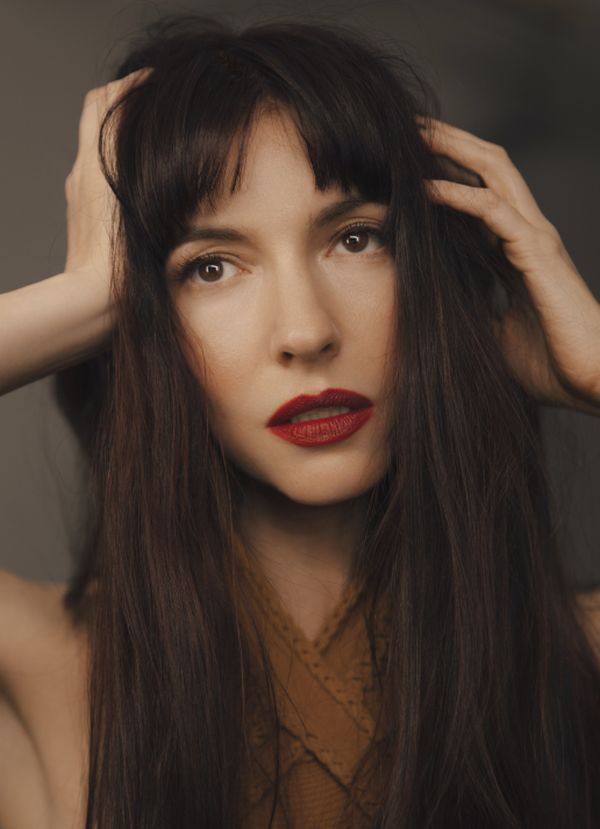 6 November 2019
Chrysta Bell – Photo Credit: Elias Tahan
The mysterious and alluring Chrysta Bell is a renowned singer-songwriter and actress who incorporates dynamic theatrical and multimedia elements into her work to create unforgettable performance experiences.
Bell is also known as the muse of the legendary filmmaker David Lynch, with whom she's built a lasting musical partnership, as well as starring in Lynch's recent reboot of Twin Peaks.
Currently preparing for an imminent 9-date European and Russian tour, Bell will kick off the circuit with a performance tonight in St. Petersburg.
In conjunction with this first show, Bell is releasing a darkly beguiling video for her equally captivating single "Time Never Dies." The Big Takeover is thrilled to host the premiere of the video that was masterfully directed by respected filmmaker Archon.
Introduced through a mutual friend, Archon and Bell had an instant connection. Like many others, he had discovered her through her portrayal of the character FBI Agent Tammy Preston, a featured protagonist alongside David Lynch in the historic return of Twin Peaks in 2017.
"She is so strange and unique," Archon marvels. "I listened to her albums and something happened to me. I think it was the very first time in my entire life that I could see such precise images listening to someone's music."
The pair will reunite at a show in Warsaw this month during Bell's upcoming Time Never Dies Tour, marking her 15th headlining tour of Europe.
The song itself is a mesmerizing mash-up of sultry James Bond theme song, hazy '60s Girl Group harmonizing, tropical island languor, shadowy art-house cinematics, and swirling symphonics.
"Time Never Dies" (actually, that title alone would make for a great James Bond film name!) is steeped in a slowly swaying syncopated beat and warm baritone saxophone diffusion (courtesy of Stuart Matthewman of the band Sade).
Bell unfurls her velvety vocals delicately on the verses, surrounded by glowing guitar reverberations, and sweeps upwards on the chorus sections along with the soaring symphonic strings and a pronounced drum beat.
In the music video for "Time Never Dies," Archon illustrates through rich symbolism the idea of a woman's meta-awareness as she opens a secret door in order to view the infinite loop of time. She sees her past romantic life played out on a TV screen as if from a dreamworld.
Her deed is a transgressive one, and she experiences the trauma and euphoria of her love over and over. The video asks the question, Why do we allow ourselves to fall in love when the cost of heartbreak and loss is so high? Why do we continue to submit to the intoxication of passion and devotion, no matter how many times a heart is wounded? The momentary awareness of this emotionally masochistic human trait is the basis for the video's narrative.
Bell reveals, "I am forever fascinated with cycles, spirals and feedback loops – the multiverse theory, time travel and things in general that propel me beyond the cosmological horizon. These themes consistently come up to be explored in my songs. The nature of time being an illusion that we all espouse to because our brains need this method of measurement to cope with existence – that idea has always resonated with me and fascinated me."
Time Never Dies TOUR DATES
November 6 – St. Petersburg, RU – Kosmonavt
November 7 – Moscow, RU – Izvestia Hall
November 8 – Sofia, BG – Mixtape 5
November 9 – Athens, GR – Gazarte
November 11 – Warsaw, PL – Praga Centrum
November 12 – Dresden, DE – Schauburg Filmtheater
November 13 – Vienna, AT – Arena, Kleine Halle
November 15 – Piangipane, IT – Teatro Socale
November 16 – Fontanafredda, IT – Astro Club
Website
Facebook
Twitter
Instagram