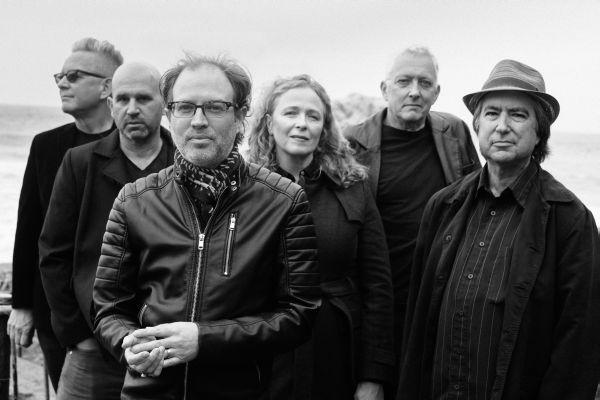 29 November 2021
The Bye Bye Blackbirds – Photo Credit: Scott Evans
Even taking into account a lack of live performances, the past two years have been a surprisingly productive time for Oakland's The Bye Bye Blackbirds.
They released their fifth full-length album, Boxer At Rest, in 2020. Now in 2021 a brand new digital single and video have arrived as a teaser for album number six (due out in 2022).
Co-written with Rain Parade frontman Matt Piucci via text and email, "We Got Lost" is one of a flurry of songs that arrived in the summer of 2020, were rehearsed instrumentally during sporadic reprieves from local virus rate spikes, and recorded in the summer of 2021 at Sharkbite Studios with engineer Scott Evans (Kowloon Walled City).
Harmony-laden, with guitars twisting and turning over a deep, loping groove, "We Got Lost" is a song of nostalgia, regret, and appreciation, equal parts celebration and catharsis.
Piucci himself guests, playing harmony guitars throughout and snarling psychedelic solos on the coda; Doug Gillard (Guided By Voices) supplies a stately string arrangement, and the whole thing was mixed by Scott Hirsch (Hiss Golden Messenger) at his Echo Magic Studio in Ojai.
Big Takeover is pleased to host the premiere of the music video for the mellow-paced, but vibrant and building-in-intensity retro-popper "We Got Lost."
The video was created by noted singer/songwriter and artist Marry Waterson using a combination of found footage and treated film.
Clips of people in the UK involved in outdoor activities like tug-of-war, horse-jumping, and a musical performance are colored in indigo, ultra-violet, and antique gold.
The single will be available on Friday, December 3rd from all streaming and download services and direct from the band at their Bandcamp site.