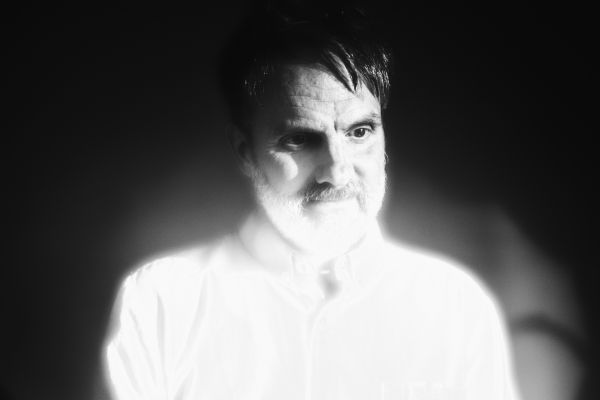 1 February 2021
Mike Viola – Photo Credit: Silvia Grav
Mike Viola is a Grammy-nominated producer, musician, songwriter, and singer best known for his work with Panic! At The Disco, Mandy Moore, Jenny Lewis, J.S. Ondara, Matt Nathanson, and Fall Out Boy.
Viola's original music has been featured on soundtracks for movies including That Thing You Do!, Get Him To The Greek, and Walk Hard: The Dewey Cox Story.
The artist's latest album, Godmuffin, released this past December via Good Morning Monkey / Grand Phony.
Godmuffin follows-up Viola's 2018 album The American Egypt, and is a return in over a decade to the more conventional rock and pop sound that he first broke through with as frontman of Candy Butchers during that band's string of major label records in the late '90s to mid-2000s.
Godmuffin was written and recorded alone in Viola's home studio. He describes it as, "eleven songs about transformation", and he isn't afraid to let you see.
Big Takeover is pleased to host the premiere of the cinematic and heart-tugging narrative video for the equally poignant number "We May Never Be This Young Again."
The song itself is done in the style of a 1950s dance ballad, with velvety vocal harmonies occasionally reverberating into the contemplative atmosphere.
Viola's lightly wistful, aching vocals float over the slow sway of a gentle drum beat, ticking cymbals pace, and softly strummed guitar lines.
In the music video, a ruminative Viola reflects upon a relationship in the past that has lasted through the good and the bad times, but that isn't without its cracks in the bonds of togetherness… A discombobulated Viola is also seen running through the streets during the night-time. What is he running from – or to?…
In the end, it's all about an unbreakable connection with a loved one, as Viola returns home in one of the storylines, and is comforted by his love in the middle of the road under the glow of an auto's headlights.
Viola reveals insightful details about the song and video, commenting, "I'm a huge fan of The Twilight Zone, especially the episodes where Rod Serling addresses some nuanced existential dilemma hidden inside a gimmicky science fiction idea."
"For this video, the director, Silvia Grav, envisioned me running, just vaguely running through Los Angeles at night. I'm not sure what I'm supposed to be running from, but she had this vision while listening to the song over and over."
"There are a handful of Twilight Zone episodes about Air Force pilots who are distressed and disoriented by something or other. I bought a blue jumpsuit online and put together a little crew and we drove around filming me running in downtown Los Angeles late at night, which during COVID, was empty."
"We knew we wanted to have vignettes of a couple not getting along great, like, normal stuff we all go through in our relationships, nothing too dramatic. Just that kind of subtly that can slowly tear apart a marriage. Something always saves us in these moments of subtle destruction."
"You guessed it, love."
"In the video, love is represented by a mystical glowing light that Audrey possesses, literally in her hands. The actual lyric of the song is about us and how I can sometimes burrow too deeply into my own inner world, where songs live, where danger and separateness live as well."
"It's healthy for me to go there, because that's where I live most of the time. It's my natural habitat, so to speak, as a human. Audrey knows that, she knew it when she married me, and after all these years together, I still get lost, running somewhere, searching, escaping."
"As time goes by we just get older, making our return to each other a little trickier every time."
Website
Facebook
Instagram
YouTube
Spotify
Apple Music