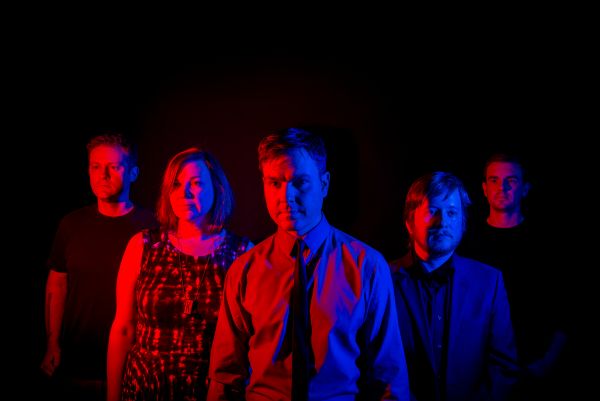 13 July 2020
Faithless Town – Photo courtesy of Faithless Town
Faithless Town is a rock band led by singer-songwriter Gene Owens. Formed in Atlanta and now based in Los Angeles, the band has consisted of several line-ups over the years.
The band's latest song, "What I'm Dreaming Of," features Owens on acoustic and electric guitars and lead vocals, Matthew Smith on lead guitar, piano and backing vocals, and Tyler Sant on bass. It also features musical guests Darren Dodd on drums, Mark Brown on B3 organ, and a string arrangement by Marcos Villalobos Rodriguez.
Written by Owens, "What I'm Dreaming Of" is Faithless Town's hopeful call for love and unity in an unsettling time of extreme polarization. The track was recorded in producer/engineer Dan Dixon's studio in Atlanta, GA along with the band members recording their respective parts in their home studios during the Covid-19 quarantine.
Inspired by classic songs of unity and peace such as John Lennon's "Imagine", Owens sought to write a modern day unity song. Owens' says, "We are living in unprecedented times. Not only are we battling Covid-19 but we are also in the throes of a massive political division that is keeping us from working together or even seeing each other as a fellow human being worthy of love and respect. This song is about realizing that we have more in common than we think and underneath it all there is a bond of love and humanity that unites us."
Big Takeover is pleased to host the premiere of the equally positive and uplifting music video for "What I'm Dreaming Of." The video clip is a colorful, 2D animated romp that conveys this message of hope and connection in a funny and heartfelt way.
At first the various human characters bicker and fight with each other, and when space aliens intervene with a destructive laser beam, the humans end up as useless skeletons.
But all is not lost as the aliens have a change of heart/mind (through the power of music, no less!), and zap the humans back to life again. The humans are jolted out of their prejudices and mistrust and begin to form bonds with one another for a very happy ending that would be beautiful to experience in real life as well…
Faithless Town's latest full length release EMPIRES is available now via Spectra Music Group.
Website
Facebook
Instagram
Soundcloud
Twitter