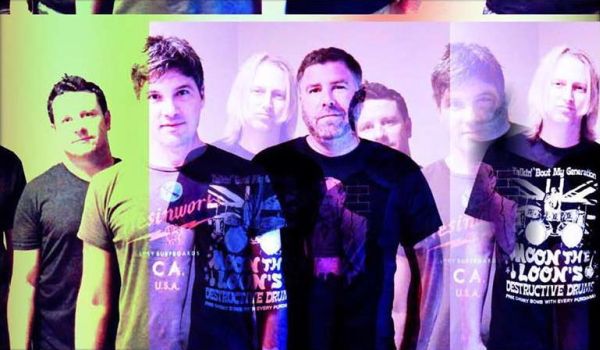 20 January 2020
Four Star Riot – Photo courtesy of Four Star Riot
Florida-based indie pop-rock outfit Four Star Riot released their debut album, Daylight, in the summer of 2018 and it flows effortlessly between rock, New Wave, soul, and R&B grooves.
The band is comprised of Steve Alex (vocals, guitar, songwriter), Mike Chilton (drums, vocals), Aaron Akers (bass, vocals), and Finn Walling (lead guitar, vocals). They draw on influences ranging from pioneers like Elvis Costello & The Attractions, Tom Petty, INXS and Prince to the current indie rock acts Spoon, Foals, OK Go, The Neighbourhood, The Black Keys, The National, and Cold War Kids.
Four Star Riot's music has been featured on MTV's Made and ESPN's Baseball Tonight, among others, including the final scene of the 20th Century Fox film Like Mike 2. In 2016, their song "Something So Right" landed in the blockbuster Deadpool. Legendary musician and producer Al Kooper said of the band, "They got me at the intro. I could've just listened to that for three minutes..I'm a fan now."
Four Star Riot has shared bills with the big ticket acts Bon Jovi, Maroon 5, Train, Jimmy Eat World, Cold War Kids, and Soul Asylum as well as other bands over the years. They've played SXSW, Atlantis Music Conference, Florida Music Festival, 97X Next Big Thing, and 98Rock Livestock.
The Big Takeover is pleased to host the premiere the engaging performance video for the lyrically astute and musically catchy track "Wrapped Up,"a single which follows up Daylight. In the clip the band are playing in a spacious, painted-white room that blazes with blind light streaming in from its large, bare windows. This bright light strikes each band member as he performs, as bright and sharp as the musicality of the song.
Against the strongly swaying rhythms, Alex sings in an assured tone, delivering decisive lines like, We're so wrapped up / in nothing." It's timely commentary on the distracted lives we're living these days, with our attention, minds, intelligence, and time often being sucked out by "smart"phones, computers, TVs, and other technology that removes us from actually physical contact and connection.
About "Wrapped Up," the band state that it's, "A song about balancing the distractions of modern life like social media, politics, pop culture with a deeper sense of purpose and satisfaction. [It's the] first new music since Daylight."