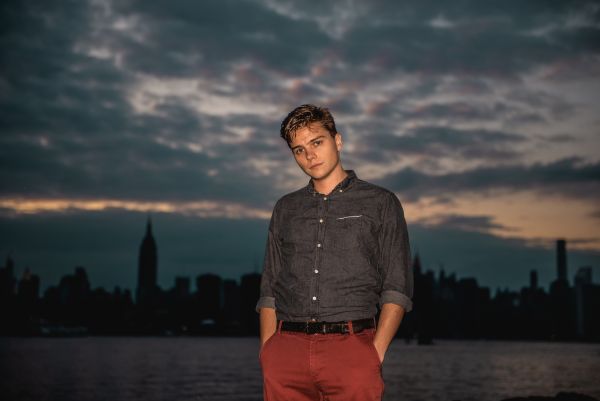 4 June 2019
Oliver Kennan – Photo Credit: Julia Drummond
Beneath Oliver Kennan's youthful appearance lies an old soul. His internal jukebox is stocked with classic 45s from the golden age of soul and funk. It's the vintage kind, where you can see the inner workings behind the glowing glass dropping your current bop into play.
On Kennan's debut album Oh Boy, which dropped May 10th via Hornblow Recordings, he's spinning bits and pieces of those records into something entirely his own. His inner jukebox is stocked with modern hits, too: Kennan's influences range from Otis Redding to Arcade Fire, Dr. John to Radiohead, and Wilson Pickett to Amy Winehouse.
Kennan's vocals, songwriting, and guitar playing skills honor all of his heroes, classic and contemporary, and he also has the talent to lead his own band. The ensemble is comprised of accomplished performers in their own right, and together they are one of the city's most exciting soul ensembles.
The Big Takeover is pleased as punch to host the premiere of the engaging video for the heartfelt "Yes Ma'am". The NYC-born-and-raised Kennan gives some details about the soulful track, revealing, "'Yes Ma'am' is a very personal song about my fiancée, I've often felt pretty cynical about love, but she was the first person to really show me what it means to open yourself to someone."
The video itself is made up of a single-shot live performance that was filmed at Banyan Studios in Williamsburg. Kennan comments, "That space is really cool and I just wanted to slowly reveal it and the band. I also really love one-shot videos because they make it seem like the viewer is actually in the camera moving around the room. I think it's just a nice visual way to experience music."
Website
Facebook
Twitter
Instagram
YouTube
Hornblow Recordings Website