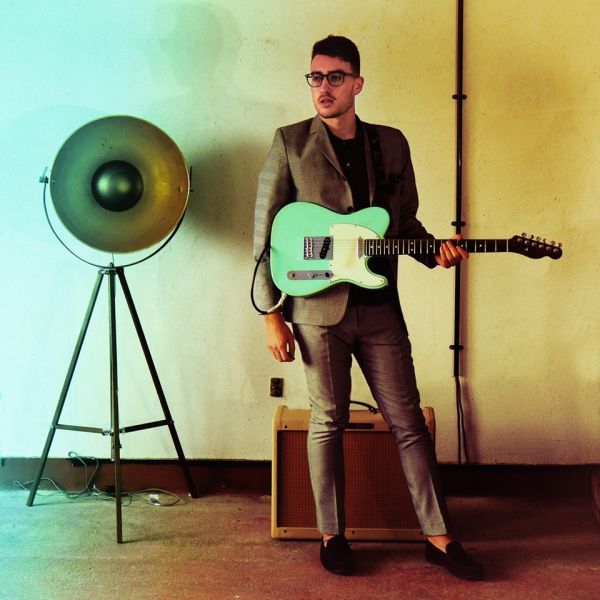 14 August 2019
Jonny Morgan – Photo courtesy of Jonny Morgan
Fresh from debuting at Glastonbury, the Bath, England-based singer-songwriter Jonny Morgan is establishing a grassroots reputation throughout the U.K., Europe and even the U.S. Morgan recently released his debut single "Your Touch", which pays tribute to the widescreen, open road narrative of his hero Bruce Springsteen.
It's a track which captures the immediately anthemic style of The Killers with the contemporary style of George Ezra's more upbeat material. Despite those references, it sparkles with Morgan's own personality – especially in the lovelorn lyrics, which unashamedly pine for re-connection with a lover.
The Big Takeover is pleased as punch to host the premiere of the vibrant and engaging music video for "Your Touch". For this performance vid, Morgan wanted to create something striking. "We had the idea of different characters playing various instruments throughout the video but, as all the instruments on the song were recorded by myself and a drum machine, we realized that this might be difficult." he explains. "I decided to do it all myself in the video but, the problem was, I don't play drums! So, I spent a week intensively learning the song on drums in order to accurately record the part."
Inspired by his work, Morgan and the videographers used the term "suave Elvis Costello" to describe what look they were going for. Because of this, there are a lot of nods to the Elvis Costello & The Attractions "Pump It Up" music video, both in Morgan's movement and with some of the shots.
"Your Touch" is the first song to preview Morgan's debut EP of the same name, which will follow later this year. It will be available to buy at all Jonny Morgan shows via Music Glue.
TOUR DATES
October 15th – The Bedford, London
Website
Facebook
Twitter
Instagram