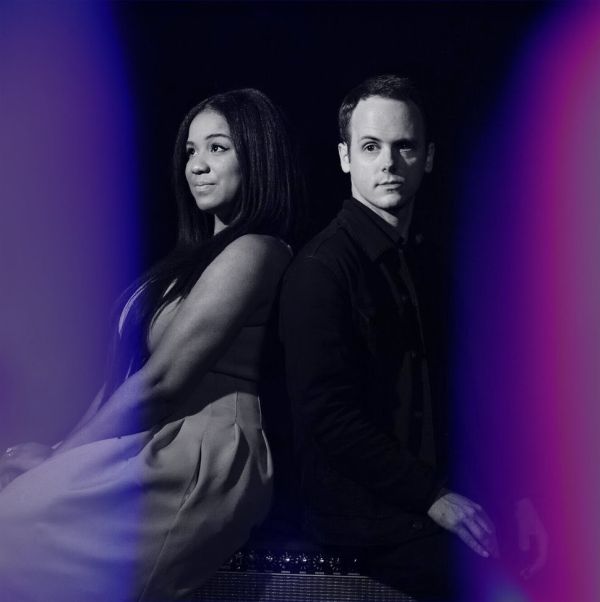 10 January 2019
Grandchildren – Photo courtesy of Grandchildren
Grandchildren emerged in 2008 as pioneers of Philadelphia's underground music scene known for their unique cinematic blend of pop, folk, and electronica. Their first three releases chart a sonic evolution from 2010's lo-fi Everlasting, to the symphonic Golden Age (2013) to the pop-driven ZUNI from 2015.
Songwriter Aleks Martray attributes his eclectic sound to a nomadic coming-of age-across three continents and a decade of touring, during which he met frontwoman Shari Bolar. The couple's soulful harmonies and on stage chemistry has come to define the band's new sound, which is featured on the outfit's next release, the self-titled release Grandchildren album that arrives February 1st via Ernest Jenning Record Co.
Grandchildren's new LP represents a departure from Grandchildren's dense orchestrations towards a more intimate and acoustic sensibility that couples the pair's vocal harmonies in their ability to express the story behind the songs.
And these stories form a diary that spans the 9 years of the band's existence, from when songwriter Martray met Bolar to the present day. The LP reveals their relationship from chance encounter, to long distance romance, to estrangement, and reunion.
Over the years Martray shared sketches of these songs with Bolar as musical love letters, but it wasn't until 2016 that the couple would record them together at their home in West Philadelphia. Together, the tracks weave a narrative of love, longing, and the sliding door musings of what could've been and what might become.
The single "Zuni" is a redemption-themed number and The Big Takeover is pleased to host the premiere of its accompanying video. It's set in the natural world, of bright sunlight filtered by leafy trees and a woodland creek where Martray, on guitar, and Bolar lie back and steep in the refreshing waters. The symbolism of water washing away what has come before and cleansing the spirit flows perfectly with the ideas of the song.
Tour Dates:
03/1/19 – Philadelphia, PA – Johnny Brenda's
03/17/19 – Austin TX – SXSW Music Festival
03/19/19 – Hot Springs ARK – VOV Music Festival
03/21/19 – Raleigh, NC – Pour House
Facebook
Twitter
Instagram
Bandcamp
SoundCloud
comments powered by