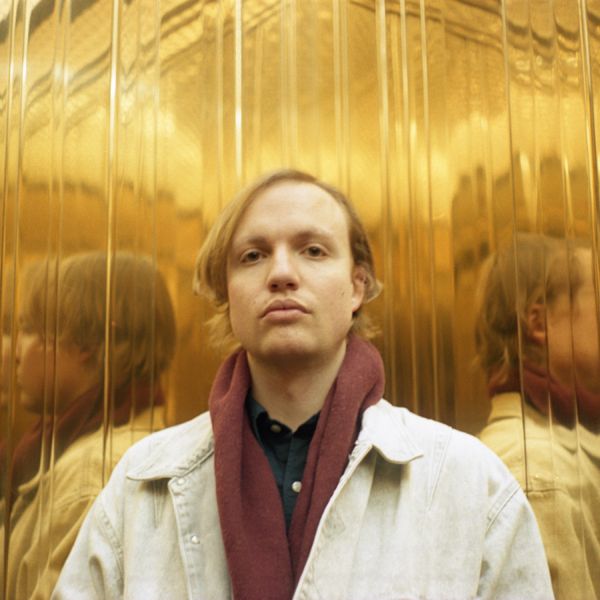 7 September 2018
Dan Koshute – All the Way Always album cover
Pittsburgh musician Dan Koshute, former frontman of acclaimed glam rock band Dazzletine, returns to his solo roots with new album All the Way Always without relinquishing one iota of grandiosity and theatricality. In addition, as a songwriter, Koshute reaches dizzying creative heights and a new-found warmth and intimacy on the LP that was recorded in the guest bedroom of his grandmother's house.
All The Way Always officially arrives today and The Big Takeover is excited to host the album's premiere in full. Koshute found creative freedom in breaking out of the glam rock mold of his previous band, which lead to a prolific song-writing spree. Not wanting to sit idle with creative energy coursing through him, Koshute sequestered himself at his grandmother's house in Mt. Lebanon, PA where he worked non-stop with co-producer Darren Diederich.
Playing all parts on the record, Koshute finished All the Way Always after four meticulous months. "The process was a kind of a dark night of the soul at points," explains Koshute, "because I did nothing but record for four months of my life, but it broke through something and established a new standard of creativity in me."
All The Way Always opens with the flowing, yet scintillating "Now Etiquette" which is punctuated by Koshute's brash, ear-piercing exclamations. The intensity continues with the crunchy alt-rock of "My Lost Arrow" as his emphatic vocals cut through the rock 'n' roll grime.
And Koshute doesn't let up one bit on the whirling title track, attacking with defiantly elated vocals as the sonics go for a vivid spin. Rock ballad "Breath Poetry" is swirling and melodic. "Act Loud" stomps and sweeps mightily, while "Super Plus" grinds with pulsing rhythms and Koshute's urgent vocals.
While it's no comedown, "Circular I" does have a more relaxed instrumental tone with Koshute anything but that. The whiplash rock of "A Light Here" excites, and final reflective tune "Whenever You're Awake" strips it back to just acoustic guitar, a bit of symphonic strings, and Koshute's hushed, airier pitch.
Confined to the physical space of a bedroom, yet liberated from his musical past, Koshute soars with power, passion, and conviction on All The Way Always.
All the Way Always expands and builds upon the his established body of work. And while the live show might have lost the mascara and glitter, Koshute emphasizes that, "a sense of spectacle, a larger-than-life musical vision, and a live performance that relies on showmanship and inclusiveness," remain fully intact.
Upcoming Tour Dates:
OCT 6 – Pittsburgh, PA – Cattivo
comments powered by