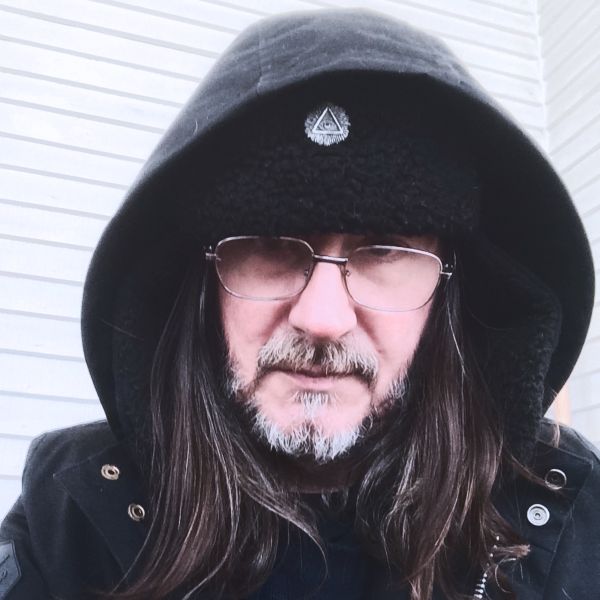 30 June 2017
The Telescopes; Photo Credit: Brittany Solberg
The Telescopes are back with their ninth album, As Light Return, which sees the light of day today via Hamburg, Germany-based label Tapete Records.
Founded by Stephen Lawrie in 1987, The Telescopes has been through various phases and a long list of different members and collaborators. This time around, Lawrie is joined once again by members of the band St Deluxe, and he tracked the album at the esteemed Riverside Music Complex in Glasgow. The only constant member of The Telescopes, however, is Lawrie himself. The variable constellation of contributors has become part of the concept.
As Light Return is The Telescopes' second album for Tapete Records, following the release of Hidden Fields in 2015. The new album maintains the balance of it's predecessor, setting a parallel course between song-based noise structures and freeform impressionism, while containing some of The Telescopes most crucial listening so far. These songs pay no heed to conventionalities. This music has an implicit power.
Evolving oscillations of guitar feedback screech and howl through thick layers of distortion. Overtones shift and drift and combine on a carpet of white noise. In the eye of the storm, Lawrie's voice remains calm, almost detached. He intones a low, trance-like chant. The vocal is buried deep in the mix, the lyrics just barely discernible.
Lawrie reveals, "My specific intention is always to create a listening experience reaching beyond the realm of natural vision. I see duality and multiple meaning everywhere, this is reflected in the way my inspiration is formed, of impressions released in such a way where the meaning is subjective to the listener."
And don't be fooled into thinking that the hopeful album title As Light Return houses bright and upbeat songs. As Lawrie warns, "…despite having an uplifting album title, the subject matter on these recordings is a lot darker than on Hidden Fields."
Tracks like "You Can't Reach What You Hunger" and "Hand Full Of Ashes", as well as the album's similarly titled 14-minute closer "Handful Of Ashes", seem to contain an innate wisdom for the listener to decipher. The listener is free to enter a vast sonic universe and determine his or her own personal set of coordinates.
Lawrie admits, "It's human nature that interests me. I can be thinking about something very specific that I want to write about, then realize the basic thread I am following could be applied to a completely different subject altogether."
After thirty years of pursuing his singular artistic vision, Stephen Lawrie is more focused than ever. He encapsulates his vision for As Light Return with the following stark statement, "Embrace the dark, create in light."
comments powered by