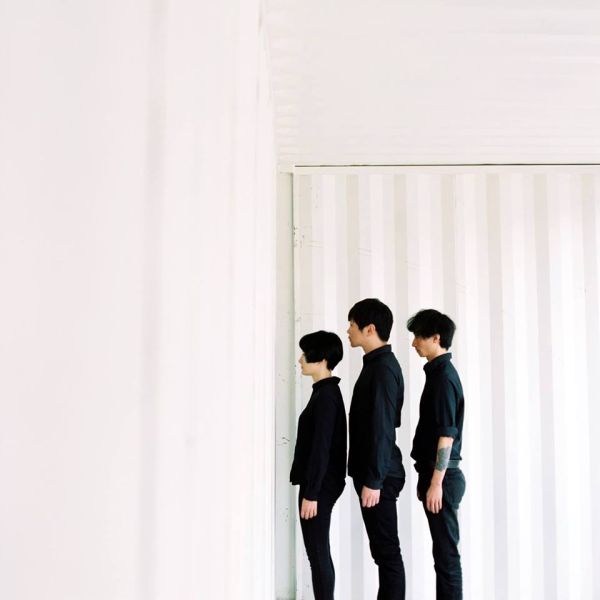 11 September 2017
Re-TROS; Photo courtesy of Re-TROS
After working with Brian Eno, performing with Gang of Four, and having Johnny Rotten sing their praises, Re-TROS had already secured their position atop of the Chinese independent music scene. With Before The Applause' – their first album in 8 years – they set sights on conquering new territories. And they rose up to the task with brio – not an easy task for an eastern band in a western market – by captivating audiences with their unique brand of post punk, and incendiary lives shows in North America and the UK. The Big Takeover exclusively unveils their second album, Before the Applause, today.
Opening track "Hailing Drums" takes the listener on a nine-minute journey through Fugazi -influenced machine gun drums, crunching heavy metal guitar, and spacey Eno -esque synth washes, while "Red Rum Aviv" sees the band whipping into a frenetic state mixing driving guitars over an organ with layers of percussion.
The following "8+2+8 I" breaks their sound down into a minimalistic capacity, foregoing instrumentation to create a beautifully sparse landscape that adds layers over 4 minutes to become incredibly infectious. The beat is built up and enhanced by drums and synths on "8+2+8 II" for a ten-minute song ripe for dancing along.
With "Pigs in the River" the album takes a dark turn, marking a noticeable transition into a slower, more atmospheric space that brings heavy reverb and vocal croak to the table. "At Mosp Here" expands on this atmospheric space to drive forward with another clubland referencing epic.
"The Last Dance, W." continues to explore a darker sound with booming bass over whirring synths surrounding lines like "the last one who's dancing." The nine-track album wraps up with a decidedly more upbeat and uplifting "Sounds of Celebration" lamenting "I won't be afraid" over a marching band-style snare drum beat.
The album is available for pre-order now at Bandcamp and comes out September 15th via Modern Sky USA.
comments powered by