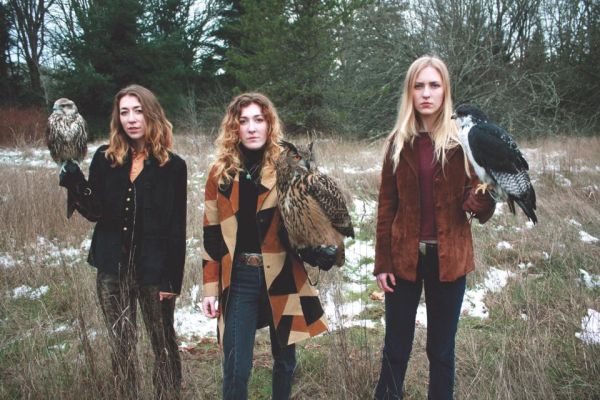 1 June 2018
Charlie and the Rays – Photo Credit: Syd Bridges
Seattle-based trio Charlie and the Rays fiercely channel the ghosts of protest folk and alt-country renegade rock on their self-titled debut LP. Produced by Johnny Sangster (Mudhoney, The Posies, Murder City Devils), sisters Rebecca and Jordan Stobbe and childhood friend Gracia Bridges lend masterful harmonies to inspired arrangements, crafting a collection of songs that pay homage to '50s, '60s, and '70s rock while establishing an authoritative voice all their own.
"Babe, It's Time to Go", the lead single from the album, is a fiery piece of Americana, a call for freedom of the body and spirit. "Oh the twists and turns in my mind," they sing, "I set'em free." Elsewhere, "I've Got a Feeling", bathed in swampy blues rock guitar and McCartney-esque basslines, implores the listener to "touch me, hold me, feel me."
"Words" is an upbeat, back porch jam that touches upon the current socio-political situation in the US (and other countries), with the robustly sung line, Truth – It means something, honey." Banjo plucks and a jaunty tempo on "So Long Boy" are bathed in beautiful, tiered vocal harmonies.
Charlie and the Rays have toured extensively throughout the Northwest, having been featured at Seattle's iconic Capital Hill Block Party Festival and more. Catch the band live at Uncorked Festival Saturday, July 14 in Kirkland, WA.
comments powered by